If you're worried about a blocked drain, give the best drain cleaning company in Hilliard, OH a call. We've been helping residents throughout the region with our drain cleaning services for years, and we'd be delighted to assist you. With our swift, reliable services, you can call us on holidays and weekends, and we'll get to you, ready to unclog your drain. You only have to look at our many five-star customer reviews to see how highly our customers rate our services. Call Apex Plumbing, Heating, and Air Pros the moment you discover you have a blocked drain and we'll get to you as quickly as we can!
Trusted Hilliard Drain Cleaning Company
When it comes to drain cleaning services in Hilliard we reign supreme! Why? Because we offer our customers fast response times, efficient service, and some of the most honest and transparent prices around. We travel all over the area delivering dependable drain cleaning services that we're proud of.
Drains can become blocked for a number of reasons. Sometimes, it's hair from your shower that can build up over time. Other times it can be food waste and grease that has caused a blockage. We call that a fatberg! No matter what the cause of the blockage, you can depend on our professional team to get to work immediately to clear it. We're not called the "Home of the Pros" for nothing! Call us today and we'll be there.
What Causes Drain Clogs
Hair: Hair is a significant cause of drain backups because it binds with grease and other sticky material to form knotted clumps that are difficult to remove.
Soap: You may wonder how soap can contribute to blocked drains, but the fact is that some soaps are made with grease or fat, which combines with minerals in the water to clog your pipes.
Dirt: While the purpose of washing clothes is to remove dirt, you can spare yourself some aggravation by removing as much loose dirt and mud as possible before putting your clothes in the washing machine. Doing this will prevent the dirt from accumulating and forming clogs.
Food Waste: Many people make the mistake of putting food waste and debris down the drain instead of putting it in the trash or on a compost pile. Food waste, coffee grounds, and tea leaves don't break down and solidify over time to cause significant blockages.
Minerals: If your water has a high mineral content, these dissolved substances can quickly build up over time, causing drains to become slow and eventually stop.
Toilet Paper: If you're one of those people who insists on using a lot of toilet paper, remember that too much going down the drain at one time can cause a blockage.
Don't delay calling us. Our experience tells us that drain blockages just become worse over time and this can result in water or waste damage in your home. In some cases, it'll result in a more expensive repair bill. By calling us today, we will give you a free estimate for clearing your drains and get to work right away on diagnosing and clearing the problem. We take your safety and comfort very seriously and will have your drains flowing flawlessly in no time at all.
Your Hilliard Drain Cleaning Pros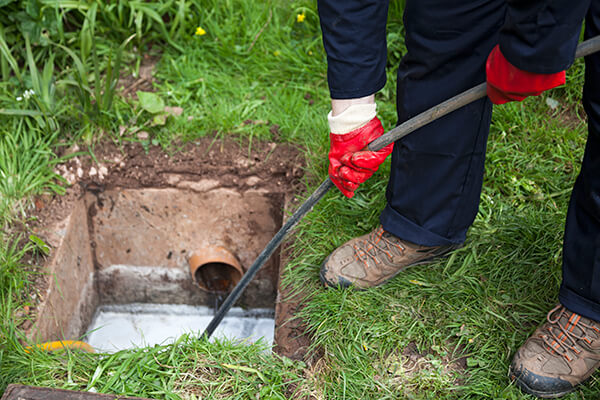 As a local drain cleaning company, Apex Plumbing, Heating, and Air Pros serves our community with a smile and love for helping our customers. It doesn't matter how major or minor the blockage - our drain cleaning services will make light work of it in no time. It means you can forget about your drains and get back to enjoying your day. Remember, we offer swift, reliable service in which we'll be with you as quickly as we can. Contact our team today for a free no-obligation estimate for drain cleaning and to experience drain cleaning services done right.
Trust Apex Plumbing, Heating, and Air Pros as your professional drain cleaning company in Hilliard. Contact our team today to schedule an appointment!