Drain cleaning services keep your home plumbing in Dublin, OH running smoothly. Over time, shower drains tend to pick up lots of hair, dirt, and other debris. All of the particles that run down the drain compact into tight clogs when combined with soap scum and other hygiene products. At Apex Plumbing, Heating, and Air Pros, our plumbers quickly clear clogged drains, so you can continue to enjoy long, hot showers, without having to wait for a slow drain.
Quick and Effective Drain Cleaning Services in Dublin
Every home drain is at risk for the occasional clog. If you, or a child, drop a toy or other object into the bowl, flushing may mean a clog and overflowing toilet bowl. The kitchen sink is another place where clogs are common. Grease and food particles, particularly starchy grains and vegetables clog drains and garbage disposals. Dishwashers drain off water that is often full of debris. With everything making its way into the drainage system, it's important to have access to reliable drain cleaning services.
What are the Most Common Causes of Clogged Drains?
Although clogged drains and pipes may seem like minor issues, they can quickly escalate into significant problems if you don't deal with them ASAP. The longer a pipe remains clogged, the greater the chance for corrosion and leaks to develop. You can prevent clogged drains by learning what causes them in the first place.
Hair: Hair is a significant cause of drain backups because it binds with grease and other sticky material to form knotted clumps that are difficult to remove.
Soap: You may wonder how soap can contribute to blocked drains, but the fact is that some soaps are made with grease or fat, which combines with minerals in the water to clog your pipes.
Dirt: While the purpose of washing clothes is to remove dirt, you can spare yourself some aggravation by removing as much loose dirt and mud as possible before putting your clothes in the washing machine. Doing this will prevent the dirt from accumulating and forming clogs.
Food Waste: Many people make the mistake of putting food waste and debris down the drain instead of putting it in the trash or on a compost pile. Food waste, coffee grounds, and tea leaves don't break down and solidify over time to cause significant blockages.
Minerals: If your water has a high mineral content, these dissolved substances can quickly build up over time, causing drains to become slow and eventually stop.
Toilet Paper: If you're one of those people who insists on using a lot of toilet paper, remember that too much going down the drain at one time can cause a blockage.
Waiting for clogged drains before scheduling a cleaning leads to more damage to your pipes. All that build-up leads to more expensive repairs. To avoid clogs and keep your drains in good repair, it's a good idea to schedule drain cleaning services every 18 months or so. In addition, you may want to use drain traps to catch some of the larger particles and reduce the amount of hair that makes it into your drains.
Trusted Company for Clearing Clogged Drains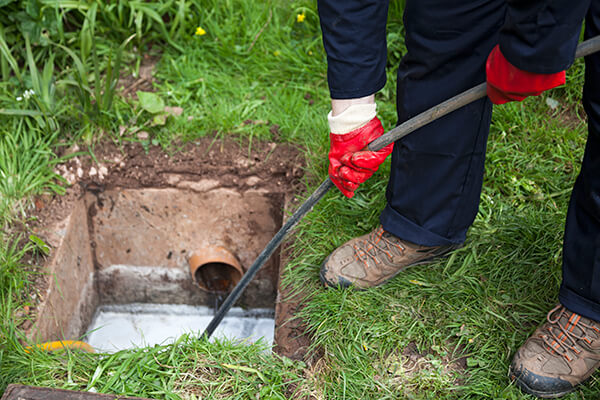 At Apex Plumbing, Heating, and Air Pros, we're happy to help in an emergency when you're facing the aftermath of clogged drains. Our experienced and highly skilled plumbers work around the clock, so there's always someone to take your call. Before we start work, you get a free, no-obligation estimate for the job, so there are no surprises when it comes to your bill. Plus, we put your peace of mind first with our five-star customer satisfaction guarantee. Our plumbers stay up-to-date on the latest technology available to maintain and upgrade your plumbing systems.
Tired of clogged drains? Give the Apex Plumbing, Heating, and Air Pros team a call to schedule drain cleaning services in Dublin today!