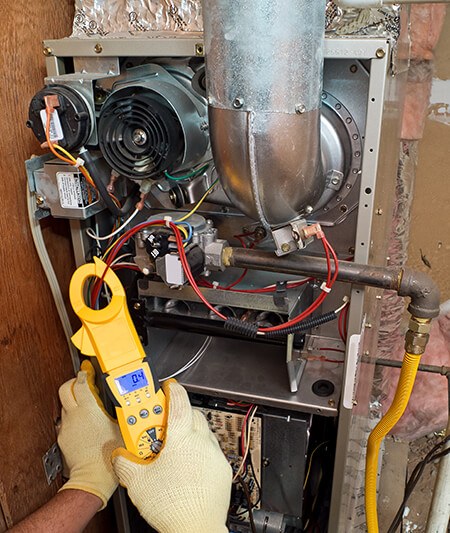 Are you on the hunt for professional furnace repair in Dublin, OH? You've come to the right place! Apex Plumbing, Heating, and Air Pros is the leading heating repair team in the area. We have the proven track record you're looking for. You don't have to live in Dublin long to realize that a reliable furnace is a must. In addition to that, a reliable furnace repair team is essential. While routine maintenance can help to prevent a surprise breakdown, if a breakdown does occur, you need to know who to call. Having a team who offers emergency service can be the difference between a few hours and several days without heat.
The Leading Furnace Repair Team in Dublin
If your furnace is showing signs of needing repairs, you may notice unusual noises. Clanks, bangs hissing and humming are not normal sounds. Bad odors aren't normal either. A spike in your energy bill is also a cause for concern. If you're noticing these signs, don't put repairs off. Often times a simple issue left unfixed causes much bigger, costlier problems. Preventative maintenance can keep issues from occurring with your heater while extending its life span. Talk to our highly skilled technicians about how you can take care of your heater and cut down on heating repair bills.
Signs your furnace needs repair:
Unit is older than 10 years
Yellow pilot light
Higher utility bills
Having a team you can trust for all your furnace repair needs is a must throughout the winter months in Dublin. At Apex Plumbing, Heating, and Air Pros we're passionate about keeping your home warm and comfortable. We're proud to have a great standing with our community and to be able to show awards and high ratings as well as glowing reviews so new customers can choose us with confidence.
Your Go-To Heating Repair Team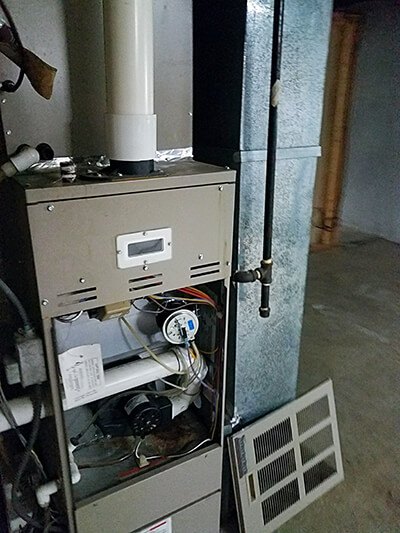 If you don't know who to call when your furnace breaks down, well now you do. At Apex Plumbing, Heating, and Air Pros we're here for life's uh-ohs. Like when you're supposed to host Thanksgiving but your furnace randomly decides to go out.
We offer 24/7 emergency service so you're never left hanging. Our highly-skilled technicians are here to keep things on track for you. They're always happy to provide the peace of mind you need with service you can count on. Give us a call today to schedule your services! No matter your heating repair needs, our team is here to serve you!
Looking for more than furnace repair? Apex Plumbing, Heating, and Air Pros can also handle your installation, maintenance and air conditioning repair services! Trust the Pros Who Knows!
If you are looking for an expert furnace repair team in the Dublin area, look no further than Apex Plumbing, Heating, and Air Pros. Give us a call today!