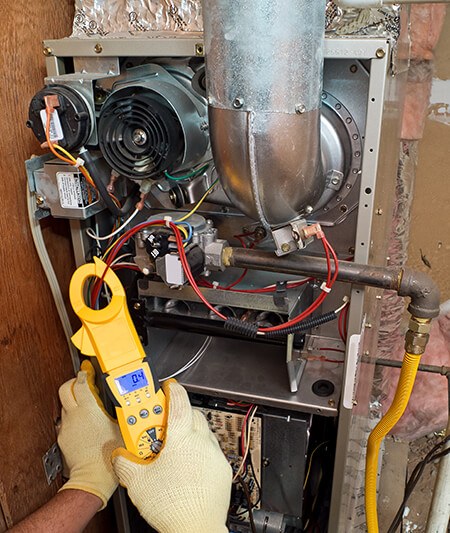 It's important to have confidence in your home's heating system, so call for furnace repair in Hilliard, OH when you have doubts. You might be concerned about an odor from your vents, an inability to keep your home warm, or strange noises from the furnace. Maybe your energy usage is rising without a good explanation. Our Apex Plumbing, Heating, and Air Pros heating repair experts are skilled at diagnosing problems. The "Pros Who Knows" arrive well-stocked with parts to bring confidence and warmth back to your home in Hilliard.
Trusted Furnace Repair in Hilliard
At the Home of the Pros, Apex Plumbing, Heating, and Air Pros, we thoroughly understand heating systems. That makes our technicians quick and effective at determining the cause of the problem and any related issues. Our furnace repair experts find straightforward solutions and provide a reasonable estimate or second opinion for your consideration. In many cases, our experienced repairs help more than you expect. A burner tune-up that improves energy efficiency can also help prevent carbon monoxide issues. Fixing the noise of a failing fan motor or belt can help you avoid an emergency heating repair on a very cold day. Replacing a clogged air filter can work wonders as airflow is restored. We're also skilled at more complex problem resolution, such as addressing inducer and sensor startup issues, and ignitor unreliability. You call and tell us what you're concerned about. We'll investigate, identify the problem, and provide restored confidence in your home's heating.
Have you picked up on signs of trouble with your furnace? Call us for furnace repair if you notice:
Higher energy use than expected
New noises or odors
Carbon monoxide detector alerts
Struggling to get enough heat
Failure to start, even with multiple attempts
Airflow issues keeping heat from flowing
Local Heating Repair Experts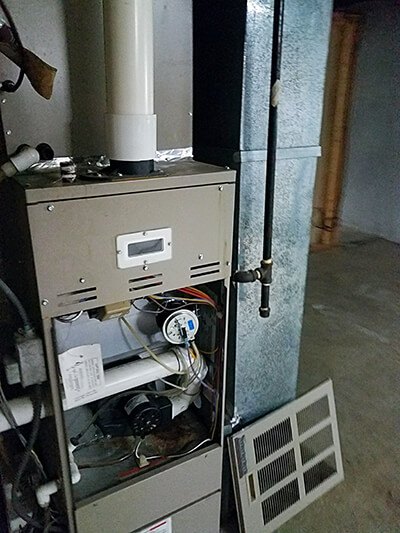 We call ourselves the "Home of the Pros," because at Apex Plumbing, Heating, and Air Pros we're proud of the people who work on our team and their experience, skill, and great results. Over 7,500 online reviews reflect outcomes for our customers across our wide range of home services in Hilliard and our service area. We're friendly and professional, reachable 24/7, and communicate clearly whether you're asking a question or requesting a heating repair quote. When you need a second opinion, we're available to check out your heating system issue and explain our findings. When the "Pros Who Knows" are on the job, you get 5-star satisfaction and quality work.
Looking for more than furnace repair? Apex Plumbing, Heating, and Air Pros can also handle your installation, maintenance and air conditioning repair services! Trust the Pros Who Knows!
Is something strange going on with your heating system? The Pros Who Knows can find out what's wrong and let you know, then provide expert furnace repair in Hilliard. Call Apex Plumbing, Heating, and Air Pros today!