If you're looking for help with gas leak detection in Dublin, OH, contact the team at Apex Plumbing, Heating, and Air Pros. Our plumbers have years of collective experience in the plumbing industry, and they're specially trained to safely detect and repair gas leaks, and we guarantee prompt, efficient service. As one the leading gas leak detection company in the local area, our plumbers are fully licensed, and all of our work comes with a 5-star satisfaction guarantee.

Call us today to schedule service if you suspect plumbing gas leaks in your home!
Expert Gas Leak Detection Services in Dublin
If you suspect a gas leak in the home, it's imperative that you contact us immediately for assistance instead of attempting to locate or repair the leak on your own. Our plumbers utilize specialized tools and equipment and take multiple safety measures when detecting plumbing gas leaks, and they won't leave your home until all potential risks are eliminated. The first thing to do if you believe your home has a gas leak is to go outside immediately and contact us for an emergency gas leak detection service call.
While you're waiting for our plumbers to arrive, don't attempt to open any windows or your home's garage door, and don't use items such as lighters or matches that can create sparks. When our plumbers arrive, they'll enter your premises and conduct a thorough inspection of your appliances and gas lines to locate and remedy the issue as quickly as possible.
Look out for these telltale signs if you're concerned about a gas leak in your home, and contact us right away to schedule an emergency service call!

Sulfur-like odor in the home
Hissing sounds coming from gas connector pipes

Wilted or dying houseplants
Bubbles appearing in moist outdoor soil
Faulty or corroded piping are two of the most common causes of gas leaks in the home. When the gas pipes that connect to gas-burning appliances are installed incorrectly and not flush with the gas fittings, this can create gaps that lead to gas leaks. As gas pipes and fittings age, they're more vulnerable to corrosion, which can result in gas escaping from small holes or worn-down areas. While in many cases gas leaks can't be avoided, scheduling regular maintenance checks for your gas line and gas appliances can often help detect issues before they become problematic.
Experiencing symptoms from a gas leak? Your safety and comfort are our business. Don't hesitate to give us a call and perform gas leak detection.
Plumbing Gas Leaks Specialists You Can Trust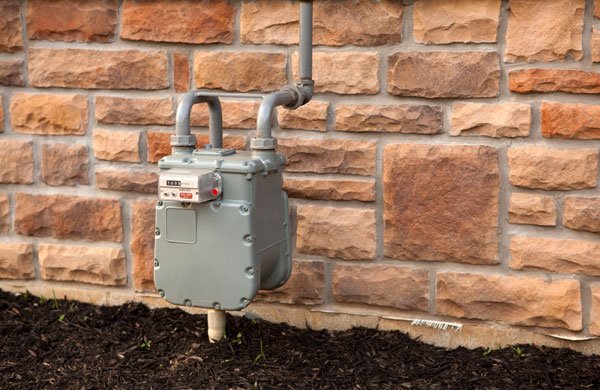 At Apex Plumbing, Heating, and Air Pros, we fully understand the seriousness of gas leaks in the home, and you can trust our plumbers to take the appropriate steps to ensure the safety of your home. All of our work is 100% guaranteed, and we stand by our 5-star ratings across the web. Whether you have an active gas leak or you suspect a possible gas leak, you can trust us to handle the situation with efficiency and professionalism.
Give Apex Plumbing, Heating, and Air Pros a call today to schedule gas leak detection in Dublin!