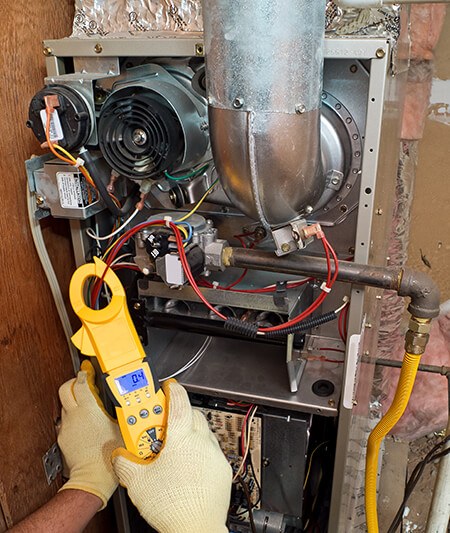 For a reliably warm home in midwinter, call for heating repair in Grove City, OH, as soon as you notice problems. At Apex Plumbing, Heating, and Air Pros, our furnace service experts will provide tune-ups and fixes for struggling heating equipment, address potentially dangerous exhaust odors, and replace noisy air handling motors before they fail. We're straightforward, reliable, and ready to keep your family warm in Grove City!
Trusted Heating Repair in Grove City
Our technicians know their way around heating systems, and expertly diagnose problems like not enough heat, energy use rising for no reason, odd smells from the vents, and no heat at all. Modern furnaces are fairly complex, and the startup sequence itself has a number of safety checks before ignition and heating begins. Ignitor modules eventually fail and need replacing, so if your heat seems to be unreliable, our technicians can make sure essential parts are new and trustworthy. Don't forget the air filter, a factor in so many service calls when it becomes clogged and needs replacement. Likewise, fan motors and belts are hardworking, especially if you're using cooling during the summer through the same ductwork. Our furnace service team can check key components and make sure you're good to go for the season.
Have you picked up on signs of trouble with your furnace? Call us for furnace service if you notice:
Higher energy use than expected
New noises or odors
Carbon monoxide detector alerts
Struggling to get enough heat
Failure to start, even with multiple attempts
Airflow issues keeping heat from flowing
We're always available for second opinions, with heating repair quotes that reflect our careful and honest evaluation of your furnace issues.
Local Furnace Service Experts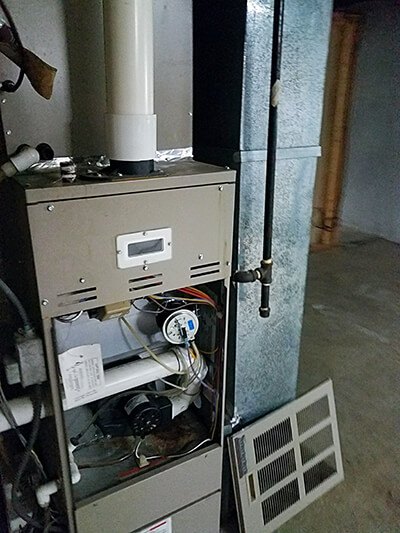 At Apex Plumbing, Heating, and Air Pros, The Home of the Pros, our excellence shows in our heating repairs and other services, in Grove City throughout our service area. Over 7,500 online reviews attest to our friendly, professional service, reachable 24/7 when you need us. We provide clear, well-explained estimates of work we recommend and second opinions, and arrive in vehicles well-stocked with parts and equipment to get to work. Our 5-star satisfaction guarantee backs up the quality work of our skilled technicians, the "Pros Who Knows" who keep your heat running reliably, efficiently, and safely.
Looking for more than furnace repair? Apex Plumbing, Heating, and Air Pros can also handle your installation, maintenance and air conditioning repair services! Trust the Pros Who Knows!
Straightforward quotes and skilled service make us the best company for your heating repair in Grove City. Call Apex Plumbing, Heating, and Air Pros today!