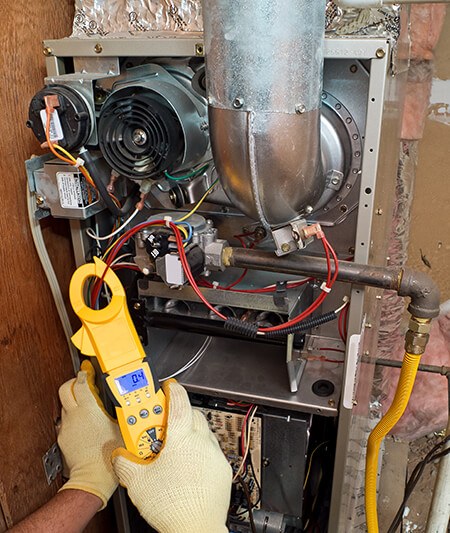 If you're on the hunt for an experienced heating repair in Marysville, OH, Apex Plumbing, Heating, and Air Pros is your solution! With free, no-obligation estimates and 24/7 emergency service, you won't find a better HVAC company around. When you live in a place that gets as cold as Marysville does in the winter, you can't afford to have a furnace service team you can count on. We even suggest that you fire up your furnace in early fall just to make sure it's running right. Don't wait to check your heater until the middle of winter when you can't go without it if something needs to be replaced. At Apex Plumbing, Heating, and Air Pros we're here to make sure you stay warm and comfortable no matter the weather outside.
Experienced Heating Repair Team in Marysville
Do you know the signs that something may be up with your heater? Rather than being surprised by your furnace breaking down on the coldest day of the year, you can pay attention to abnormal noises, and uneven temperature along with other signs so you can stay one step ahead of the issues. Preventative maintenance can also go a long way in ensuring that you never get dealt a big surprise, such as a hefty repair bill. Having a furnace service team regularly clean, and oil your HVAC unit can also extend its life and keep it running efficiently. The most important thing for keeping your unit running well is to be prompt when it comes to repairs.
Your furnace may need repairs if it's showing these signs:
Uneven temperatures throughout your home
Unexplained increase in your energy bill
Furnace struggling to turn on
Temperature not matching the thermostat
When it comes to heating repair, you don't want to play around. You need a team that has a fully stocked truck, highly skilled technicians, and the bandwidth to answer your calls and show up in a timely manner. That's what Apex Plumbing, Heating, and Air Pros is here for. We don't want you and your family going without a properly running heater more than absolutely necessary. That's why we offer true, 24/7 emergency service. We'll show up whatever day or night you need us. Just give us a call!
Professional Furnace Repair Team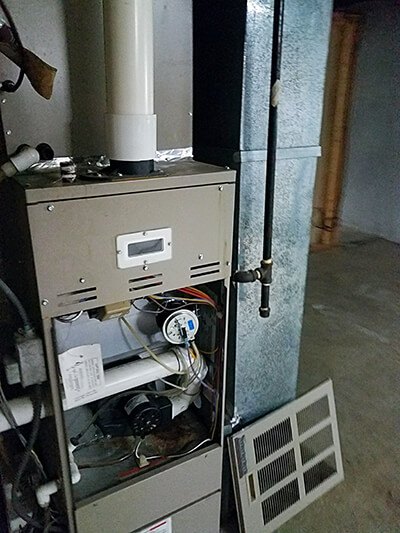 At Apex Plumbing, Heating, and Air Pros we've been awarded for our service through the Angi's List Super Service Award, we're a Home Advisor Top Rated company and a BBB-Accredited company. We take our reputation seriously because we want our customers both new and old to choose us with confidence.
If you need a heating repair team you can depend on in the Marysville area, give us a call!