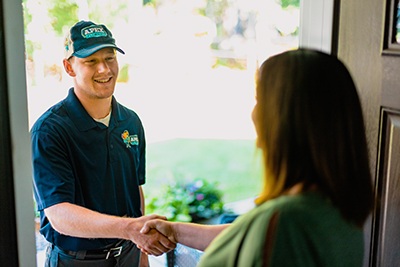 Are you looking for help with your HVAC in Hilliard, OH? Are you looking for a company that offers a first-class selection of services and products under one roof? At Apex Plumbing, Heating, and Air Pros, we're experts in heating and air conditioning and keeping your home and family at just the right temperature. You only have to speak to our team to realize you're dealing with a company that is not only experienced but which will give you the best customer experience possible.
If you've been let down by another company, or you're between HVAC contractors right now, just give us a call. From installation and repairs to preventative maintenance, we can do it all. We're a BBB-accredited business which means we're trusted to give you honest advice and quality workmanship. Call our team today to find out more.
HVAC Repairs in Hilliard You Can Trust
Furnace not firing up? At Apex Plumbing, Heating, and Air Pros, we offer HVAC repair in Hilliard that will have your system back up and running as quickly as possible. We know all of the reasons why your HVAC might fail and we'll diagnose and fix the problem fast. From the moment you call us to the moment we arrive at your home, we'll treat your call as a top priority. We offer 24/7 service, too, so call us whenever you experience a heating and air conditioning problem.
Our HVAC services include:
Electric furnaces
Gas furnaces
Heat pumps
IAQ testing
Humidifiers
Dehumidifiers
Air purifiers
UV lights
Air scrubbers
Air balancing
Zoning systems
Thermostats
Ductwork
Looking for more than HVAC in Hilliard? Apex Plumbing, Heating, and Air Pros can also handle any plumbing service you may need!
Your Pros in Heating and Air Conditioning Installation
Are you looking to upgrade your existing HVAC system? Let us help. We specialize in a broad selection of heating and air conditioning systems and will arrange installation to the highest standard. From the most efficient heat pumps to electric and gas furnaces that reduce your energy costs without compromising on warmth, we'll help you to find the perfect replacement for your home. We can also assist you with indoor air quality systems and IAQ testing. If you're worried about your air quality, speak to our team today.
HVAC Maintenance That Keeps Your System in Peak Condition
Did you know that you could reduce your energy costs and prolong the life of your HVAC system with our HVAC maintenance services? An annual tune-up is one of the best ways to look after your system and can also help to protect any valid warranties on your equipment. We're here to help you to protect your investment and to get the most out of your heating and cooling system all year round. For heating maintenance that you can depend on, speak to our team today.
When you need a company that is experienced with HVAC in Hilliard, speak to the team here at Apex Plumbing, Heating, and Air Pros today!