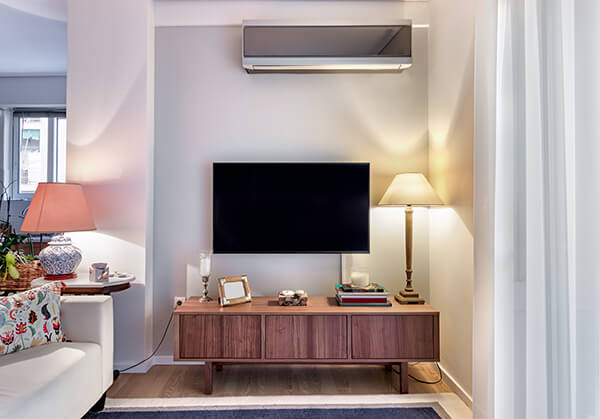 HVAC experts can do amazing things with mini-split air conditioners in Gahanna, OH. They're an adaptable, permanently installed cooling solution that's efficient like central air. Routing around the use of ductwork, they deliver cooling directly into each room served. A compact distribution head circulates air locally without taking up floor space like a portable unit, or requiring insecure window installation. Ductless mini-splits are perfect for additions, home offices, and even garage cooling.
Reliable Mini-Split Air Conditioners in Gahanna
Using a shared compressor system located outside your home, the reliable, time-tested technology in ductless mini-splits is easy to maintain and service. Each unit serves up to four spaces through small refrigerant lines passed through outside walls. Your home office, nursery, or in-law apartment can stay perfectly cool in Gahanna, even while the central air is idle, saving energy. Mini-split air conditioners are perfect for cooling a garage used as a workshop, or keeping your attic cool if used as a living space. They provide advanced controls for convenience and energy efficiency. These may include remote control, motion sensor operation, and timer-based thermostats.
Mini-split air conditioners are excellent for whole-house cooling, room-by-room, if you have a smaller home. They also scale, using multiple units, to provide comfort for larger homes as well. Since they deliver comfort directly to each room, there's no need to install ductwork throughout your home. If you have a historic or architecturally special home design, you don't need to clutter spaces with ducts. For older homes which need extensive ductwork repairs or replacement, going ductless is an attractive option.
Features of ductless mini-splits include:
Local air circulation and HEPA filtration option
Timer-controlled thermostat
Options like remote control, motion sensor, even smartphone app
High-efficiency central compressor unit
Expert Installation and Service of Ductless Mini-Splits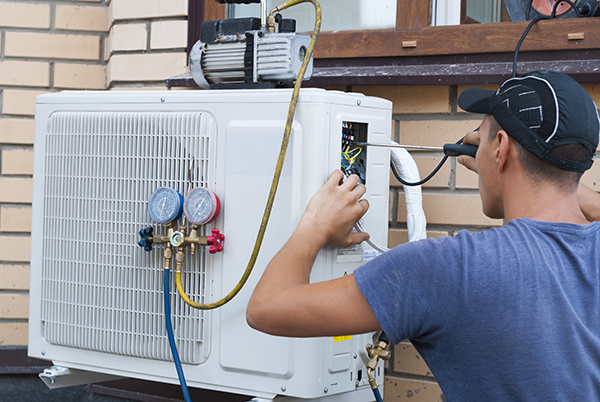 We're dedicated to the best HVAC solutions for your specific situation at Apex Plumbing, Heating, and Air Pros. Ductless mini-splits provide efficient, permanently installed, reliable cooling that eliminates compromises in your HVAC system design. Rising about the routine approach to HVAC, that's how we operate at the "Home of the Pros," providing a higher level of service. Thousands of great online reviews reflect the excellence our customer's experience from our comprehensive care. If you're stuck without the right answer to your HVAC puzzle, call us for a second opinion and a clear, competitive quote. Your questions are answered and your problems are solved with 5-star satisfaction from the "Pros Who Knows!" We're reachable 24/7 when you need great HVAC care most!
How can mini-split air conditioners improve your life in Gahanna? Ask our creative HVAC design team at Apex Plumbing, Heating, and Air Pros today!