For tankless water heater installation in Hilliard, OH, you can count on Apex Plumbing, Heating, and Air Pros. Also called on-demand water heaters, these devices heat water using gas or electric power on an as-needed basis, rather than heating stored water in a large tank. What this means for you is that you'll always have hot water at the ready within seconds and won't have to worry about running out of hot water when you need it most. Get in touch with our team today for more details.
Tankless Water Heater Service You Can Trust
If you have been considering adding a tankless water heater to your Hilliard home, you've come to the right place. Our expert technicians can evaluate your home and lifestyle to verify that this type of water heating system is right for your needs. Before we get started on your tankless water heater installation, we'll always provide you with a detailed, no-obligation price quote for your approval.

Tankless water heaters come with a host of unique benefits, including:
Instant hot water that never runs out
Better energy-efficiency than traditional storage tank models
Longer life span with minimal maintenance
Minimal space required
Whether you need to run your tankless water heater on gas power or electricity, there is a model that will suit your needs. We'll help you evaluate your options to select the most appropriate equipment for your home. Once we have completed your tankless water heater installation, we'll be on hand for any ongoing maintenance it requires as well.
In general, on-demand water heating systems require less maintenance than traditional varieties. However, keeping up with regular tankless water heater service will keep yours running smoothly for as long as possible, in many cases, 20 years or more. As soon as you notice anything not quite right with your system, reach out to us right away. The sooner we can address the issue, the easier it will be to prevent it from becoming a major problem.
Hilliard's Premier Tankless Water Heater Installation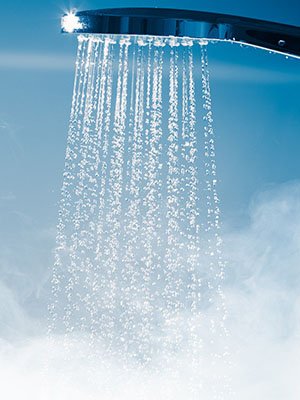 When you work with us, you can rest assured that your home is in the best possible hands. We are known as the "Home of the Pros" for good reason. All of our technicians are experts at what they do and will give you and your home the respect and courtesy you deserve. Countless local residents have chosen us for their plumbing needs, thanks to our five-star satisfaction guarantee.
For the best tankless water heater installation in Hilliard, Apex Plumbing, Heating, and Air Pros is the way to go. Get in touch with our team today to get started with a free, no-obligation consultation to discuss your needs.