Are you searching for information about tankless water heater replacement in Westerville, OH? This style of water heater offers hot water on demand and is very dependable. It could even save you money on your energy bills over time! With our many years of experience, Apex Plumbing Pros installs tankless water heaters and provides top-notch service. In the event that your hot water system malfunctions, we also offer a tankless water heater repair service. Contact our team right away, and we will assist you with your needs.
Reliable Tankless Water Heater Replacement
Every day, energy is used to heat a big tank of water in the conventional tanked form of water heater. To be usable, that water must be kept warm throughout the day, which uses significant amount of energy. Whether or not you use hot water, the water heater uses electricity.

A tankless water heater will heat water only when necessary. Instead of maintaining tank temperature, this kind of water heater heats the water as it flows through the system. Tankless water heaters are small and are a fantastic option for smaller homes as a result. If it's time to replace your water heater, contact us to discuss tankless water heater replacement in Westerville.
What makes a tankless heater the best option? They provide several benefits, including the following:
Significantly decreased energy consumption
On-demand hot water
Long system lifespans
Easy maintenance
Small size
Repairs for tankless water heaters are also handled by our expert plumbing team. Since there is no water tank to leak or corrode, tankless hot water systems are quite dependable. However, if your water heater does fail, simply call us. All of our plumbers have a great deal of experience and the necessary equipment to carry out a variety of repairs.
Tankless Water Heater Repair in Westerville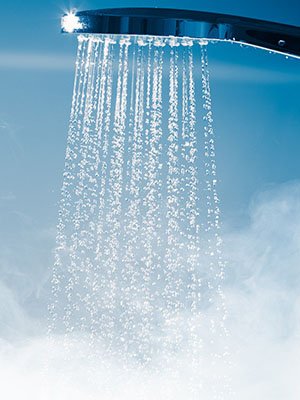 We offer a quick and effective tankless water heater repair service at Apex Plumbing Pros. We are BBB accredited and HomeAdvisor Top Rated. Contact Apex Plumbing Pros whenever you require a skilled plumber and we will be with you very soon. We are available to take your call, whether you require an immediate water heater repair or want to discuss installation!
Do you require more details regarding tankless water heater replacement in Westerville? Call Apex Plumbing Pros right away to speak with a knowledgeable member of our staff.