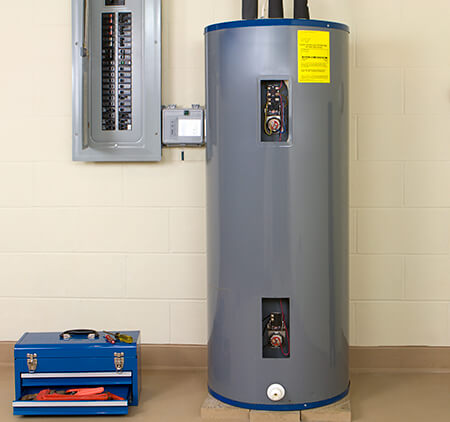 Hot water is something you might take for granted when you turn on the tap, but water heaters, like any major appliance, need regular maintenance and replacement. Newer models even offer more energy-efficient access to a seemingly endless supply of hot water to your Delaware, OH home. An experienced plumber should always handle water heater installation, and at Apex Plumbing, Heating, and Air Pros, our team is ready to help. Whether you want to install a new water heater with a traditional tank, or you would like to switch to a tankless system, our experienced plumbers know what to do.
Quality Water Heater Installation in Delaware
When a water heater needs immediate replacement, it is relatively obvious due to the gallons of warm water that might flood your basement or living space. But, sometimes, a hot water heater starts to struggle long before the tank cracks, and develops a significant leak. You might have a hot water heater that no longer produces enough hot water to serve everyone in your home, or you might want to upgrade so you do not need to wait for the hot water to rewarm before taking a shower.
Keep an eye out for symptoms that you might need a new water heater, such as:
Higher than average energy use
Hot water doesn't last long
Water comes out lukewarm
Condensation on the outside of the tank
Pilot light changes color
Hot water changes color
One of the best ways to combat insufficient hot water is with a water installation that features either a much larger tank or heat on-demand functions. Tankless water heaters provide hot water as needed, helping to reduce energy costs and avoiding any unexpected cold showers.
Dents in your water heater? Call Apex Plumbing, Heating, and Air Pros to help you determine how they may be impacting the functionality of your system and how to fix it.
Reliable New Water Heater Installation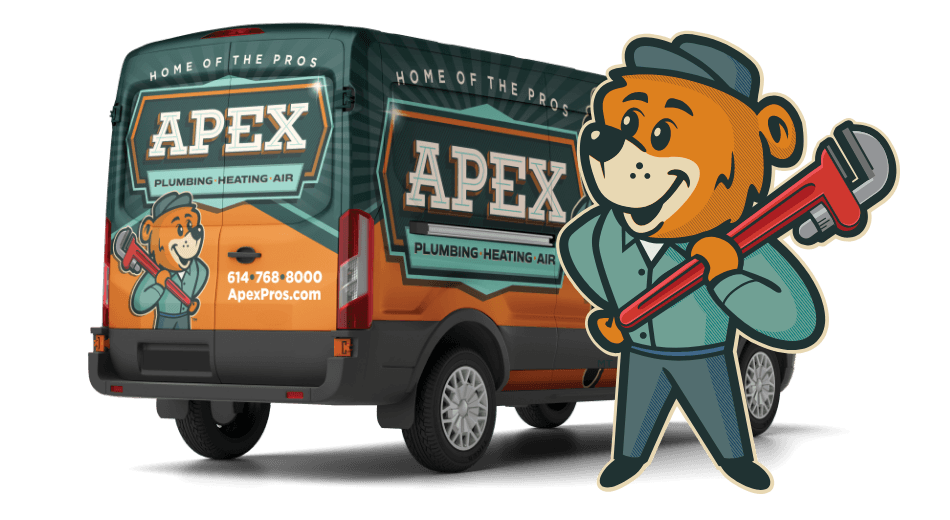 At Apex Plumbing, Heating, and Air Pros, our professional plumbers are always equipped to get the job done. We show up with everything needed for a water heater installation job, so you can enjoy steaming hot water in a matter of hours. All of our work comes with a 5-star satisfaction guarantee, which you can easily see from more than 700 5-star reviews we have racked up on Google. We also offer a no obligation, free estimate, so you always know what to expect from your final invoice.
Ready to upgrade or install a new water heater? Talk to our friendly and expert plumbing team today!