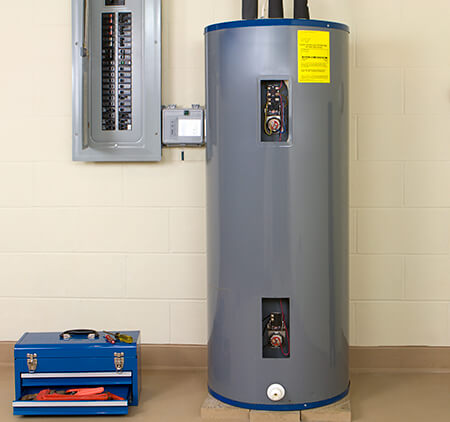 The need for a water heater installation in your Upper Arlington, OH home can come about at any time. You depend on your new water heater to provide you with hot water for taking showers, washing clothes and washing dishes. When your hot water heater fails, it can create an emergency. You can depend on the plumbers at Apex Plumbing in Upper Arlington to get the job done to your satisfaction.
Signs You Need a New Water
While some situations involving your water heater can be an emergency in need of immediate attention, other situations present you with warning signs that you'll soon need a new water heater for your Upper Arlington home.
Common signs you may need a new water heater:
Water is a rusty color or looks cloudy
Water has a strange odor
Unusual noises coming from the water heater
Lukewarm water versus hot water
Puddles of water around the water heater
Running out of hot water
Once you have determined that a new water heater is an answer to your problems, you can depend on the experienced plumbers at Apex Plumbing, Heating, and Air Pros for your water heater installation needs. We will diagnose the issue and if at all possible will repair your water heater. If your water heater is older than 15 years, then it has reached the end of its lifespan and will need to be replaced. If we decide replacing your water heater is the best option, we will determine the correct size needed for your Upper Arlington home and complete the installation.
Dents in your water heater? Call Apex Plumbing, Heating, and Air Pros to help you determine how they may be impacting the functionality of your system and how to fix it.
Water Heater Installation You Can Trust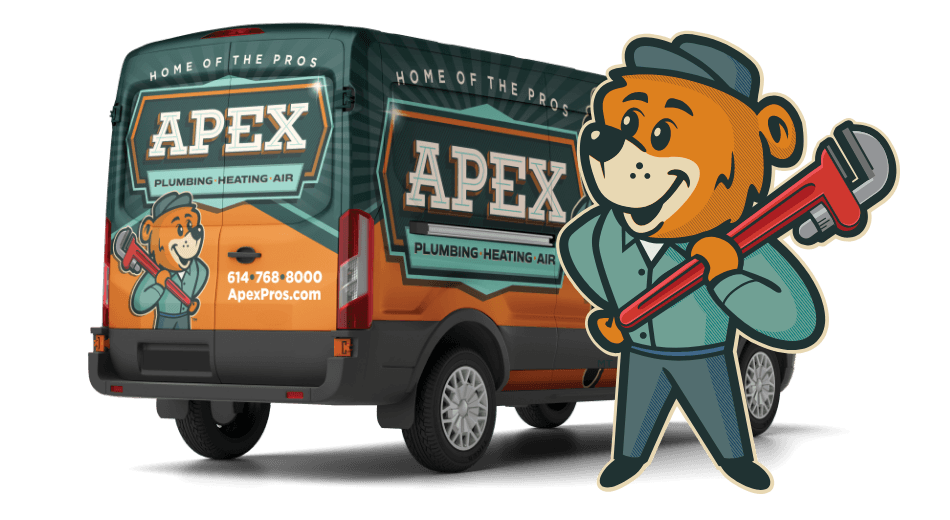 When it comes to water heater installation, the job must be done right. You can rely on Apex Plumbers to get the job done quickly and professionally. Your satisfaction is our priority. We have built our reputation by providing residents of Upper Arlington with quality work and fair prices. There is no plumbing issue too big or small. No matter if it is your water heater or another plumbing issue, we have got you covered. We will be glad to give you a free no-obligation estimate. If you are not completely satisfied with our service, we will work hard to make it right. Our plumbers are highly skilled and have received the most up-to-date training so you know when we show up we know what we are doing.
If you are concerned that you may need water heater installation services in the near future, then look no further than Apex Plumbing. We will be happy to answer your questions and set up a time to come and take a look at your water heater and provide you with a solution.
To learn more about a new water heater, contact us today!