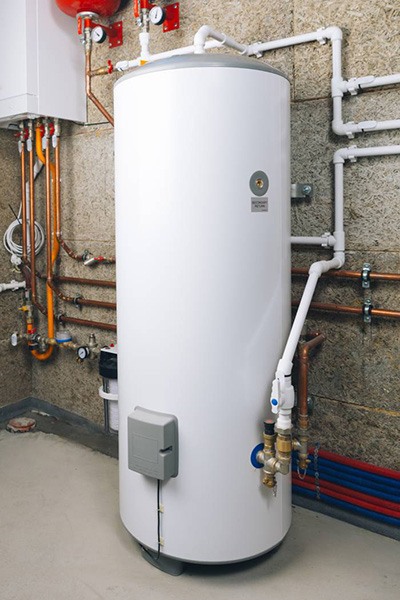 Apex Plumbing, Heating, and Air Pros specializes in water heater repair in Delaware, OH. Our plumbers provide the best water heater service in our city and can work on all plumbing systems. Your water heater is an integral part of your home. It's responsible for heating the water you need for showering and bathing, washing the dishes, and keeping your home clean. As such, it's essential to keep your water heater operating at maximum efficiency. Keeping it running at maximum efficiency is vital as it lets you have hot water when required. A broken water heater can cause havoc in your home and impact your daily life. Thankfully, Apex Plumbing, Heating, and Air Pros is here to help with our water heater services in Delaware.
Delaware's Best Water Heater Service
Minor issues associated with a broken water heater include an inability to shower or wash the dishes. Inconvenient for sure, but not exactly life-changing. However, other problems related to a faulty boiler can be more disruptive and dramatically more expensive. A broken boiler is susceptible to leaking, and that can cause water damage to your home and its contents. Water damage can take ample time and resources to clean and repair, so your heater must operate safely. Our team can work safely and effectively on any water heater. So, you're in safe hands when you choose the plumbers at Apex Plumbing, Heating, and Air Pros to complete your water heater repairs. Your water heater is a vital part of your daily activities at home, don't risk a breakdown when you need it most.
Signs you may need a water heater service:
Your water isn't as hot as expected
Hot water runs out faster
Heater makes unusual noises when running
Leaks or moisture near your heater
Dents in your water heater? Call Apex Plumbing, Heating, and Air Pros to help you determine how they may be impacting the functionality of your system and how to fix it.
Delaware's Water Heater Repair Experts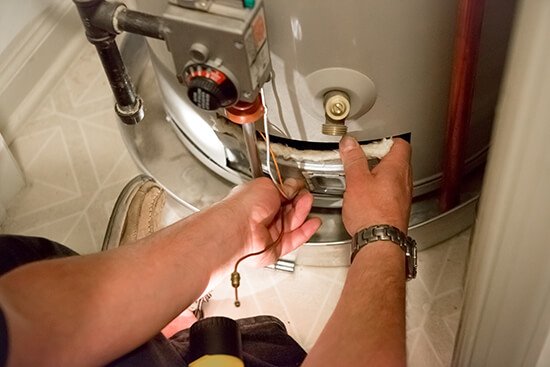 Apex Plumbing, Heating, and Air Pros has served Delaware for many years. We've made it our mission to make water heater repairs straightforward and stress-free. Our team doesn't finish until you're happy with our work. This five-star satisfaction guarantee caused us to grow into the area's most popular water heater service provider. Apex Plumbing, Heating, and Air Pros has expert plumbers who will repair your water heater with ease and help to keep your home safe from water damage.
If you need a water heater repair in Delaware, call Apex Plumbing, Heating, and Air Pros now. Our expert plumbers will fix your boiler in the fastest possible time.