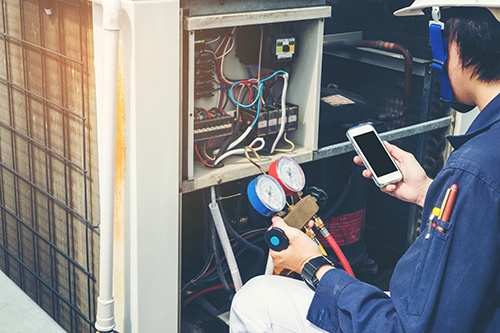 If you need reliable AC installation in Columbus, you'll want to get it done before the summer heat rolls in. Air conditioner installation can take a single day or longer than a week, depending on the complexity of the job and whether or not it's a swap for an existing system or retrofitting your home to include a new air conditioner installation. High-efficiency HVAC installation using heat pumps are often straightforward while installing ductwork can mean a lot more labor to finish the job. If your air conditioner is at the end of its usable life, act quickly to keep your home comfortable and at a temperature you enjoy.
Fast AC Installation in Columbus
Did you know that it's a good idea to schedule a new AC installation if your current unit is more than 10 years old? Even if your unit is in perfect working order, older units use more energy to effectively cool your home. A new air conditioner installation can save you money in the long term, even if your current unit functions as intended. Sometimes, it doesn't pay to wait for a major system failure to replace your HVAC installation.
How do you know it's time for a new air conditioner installation?
Is more than 10 years old
Out of warranty
Not cooing as effectively as it used to
Short cycling or hard starting
There's never been a better time to consider upgrading with a new AC installation. National rebate programs, tax breaks and local programs all offer the opportunity to reduce the cost of installing a new system, as long as you're upgrading to a high-efficiency option. For homeowners seeking HVAC installation, that often means switching to a heat pump system for heating and cooling. Heat pumps are a great way to add granular temperature control to every room in your home while also keeping your costs for heating and cooling low.
Historically, heat pumps haven't been the best option for areas that get particularly cold, but technology breakthroughs have improved the function of these units for use throughout the continental US. If you live in Columbus, you can absolutely stay warm and cozy with a heat pump. Plus, you might be able to upgrade to one of the lowest energy consumption methods for heating and cooling your home for less than the cost of installing window units or a traditional central air system, particularly after exploring the tax credits that may be available to you.
Your Trusted Team for Air Conditioner Installation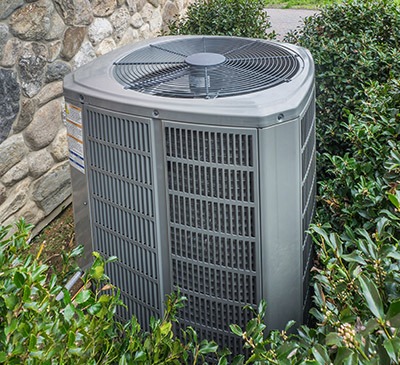 At Apex Plumbing, Heating, and Air Pros, we're proud to be your first choice for HVAC installation services. Our experienced, NATE-certified technicians work with every make and model of home cooling and heating device, giving you a one-stop shop for everything from boilers to mini-splits. We know how to most effectively provide home comfort to our Columbus customers, and we always focus on delivering exceptional service.
When you call Apex Plumbing, Heating, and Air Pros, you get 5-star service, guaranteed! If you aren't happy with your service, we're always happy to make it right. At the end of the day, we want our customers to know that we treat them like family. We also stay up to date on the latest technology for home maintenance and installations, so you know you can get all your questions answered.
We also offer fast and affordable AC installation in:
---
If you want a free, no-obligation estimate for your air conditioner installation in Columbus, call Apex Plumbing, Heating, and Air Pros today! Our friendly team of highly-skilled technicians can provide a written quote and information about how you can save by upgrading your AC unit.