We are thrilled to announce a game-changing partnership between Apex Pros, the leading plumbing company in Columbus, Ohio, and the esteemed NHL hockey team, the Columbus Blue Jackets. This extraordinary alliance is set to redefine teamwork both on and off the ice, while keeping the focus on family-oriented fun and exceptional plumbing services.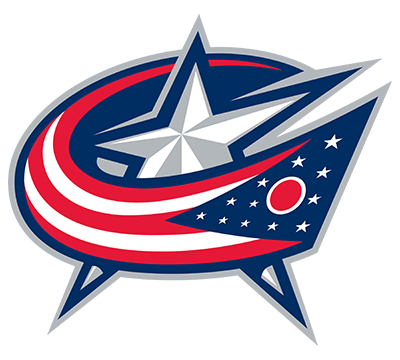 At Apex Pros, our commitment to excellence and customer satisfaction is at the core of everything we do. We take great pride in providing top-notch plumbing services that keep families' homes safe, comfortable, and running smoothly. Teaming up with the Columbus Blue Jackets, a beloved and family-friendly sports franchise, is a perfect match that allows us to extend our reach and make a positive impact in the lives of families throughout our community. Whether you are watching a game at home or at Nationwide Arena, with Apex Pros as the Official Plumber of The Columbus Blue Jackets, you will ALWAYS have a place to go!
So why the Columbus Blue Jackets? Just like us, they embody the values of unity, resilience, and creating unforgettable experiences for fans of all ages. Their dedication to bringing joy and excitement to families aligns perfectly with our own mission. We are honored to join forces with a team that shares our vision of fostering a thriving community where families can thrive.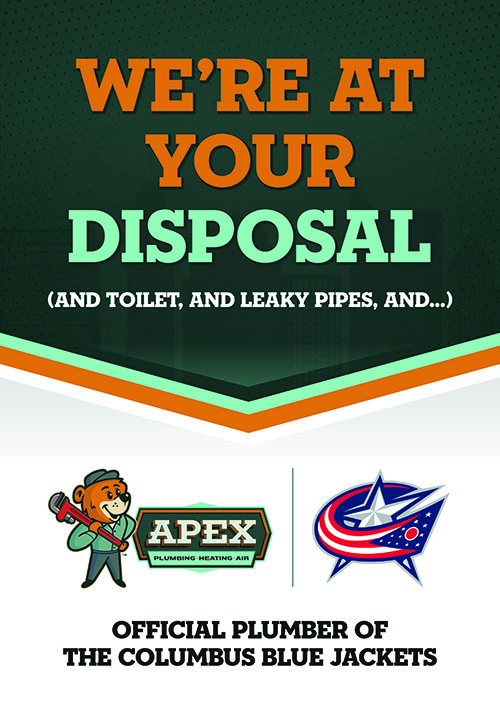 With the Blue Jackets by our side, we'll be bringing some puck-tacular puns and laughter to our collaborative events. Get ready for a line-up of activities that will have families saying, "These plumbers really know how to score big with their skills and jokes!"
Join us on this incredible journey as Apex Pros and the Columbus Blue Jackets unite to create a stronger, more vibrant Columbus community and get ready for the super 'cool' line-up of activities to come. Together, we will achieve extraordinary things both on and off the ice, while ensuring families have the best plumbing services available.
Stay tuned for exciting updates, news, and collaborative initiatives as we embark on this incredible adventure together. Thank you for your unwavering support, and let's cheer on the Columbus Blue Jackets and Apex Pros as we make lasting memories and provide exceptional services for families in our beloved Columbus!
Come on Columbus; Let's hear those pipes!!! LET'S GO JACKETS! LET'S GO APEX!