Some days at your business, it feels like you should have a commercial plumber in Grove City, OH on standby. At Apex Plumbing, Heating, and Air Pros, we're ready to respond quickly and keep your business on track with 5-star commercial plumbing company services. We get to know you and make sure we're meeting your needs with every service, every step of the way. Our plumbing professionals arrive on time, are quick to diagnose problems, provide clear, reasonable pricing, and communicate clearly. We're your straightforward, affordable, high-quality commercial plumbing company in Grove City.

Our commercial plumbing company team knows your plumbing is working hard to keep your business going. In some industries, drains are operating throughout the business day, faucets see a lot of action, and water heaters can barely keep up with the demand for sanitary hot water. At Apex Plumbing, Heating, and Air Pros, "Home of the Pros," our experienced commercial plumbers keep your plumbing strong and reliable in Grove City.
Reliable Commercial Plumbers in Grove City
When downtime in the kitchen means hungry diners out front, our excellent commercial plumbers are ready when you need fast fixes to stay on track. We can install backup equipment such as tankless hot water, and maintain your drains so they're less likely to clog. The same goes for hotels, factories, healthcare facilities, and anywhere workers or the public need reliable hot water, bathrooms, and more. Landlords, keep us on speed dial!
Plumbing repairs and equipment installations are two of our common services. We're also your go-to plumber for water line repairs and sewer line services. Let us provide regular drain cleaning service to prevent multiple sink backups. Regular plumbing inspections identify signs of trouble before you are experiencing downtime, and let you schedule convenient repairs.
Keep our number handy for services like:
Plumbing repairs and installation
Drain cleaning and clog removal
Tankless water heaters
Water filtration
Sewer services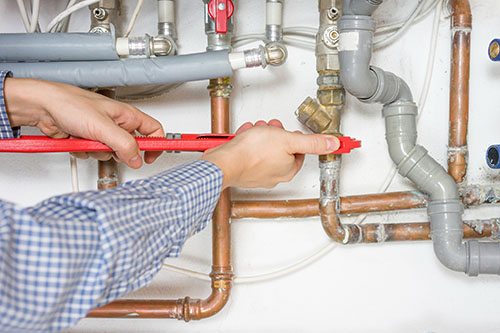 Trusted Commercial Plumbing Company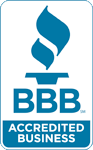 At Apex Plumbing, Heating, and Air Pros, "Home of the Pros," we're proud of our ability to help businesses in Grove City keep serving their customers with as little downtime as possible. We know you depend on us for fast, quality service and offer a 100% satisfaction guarantee. Our plumbing services are provided by a team large enough to keep our customers happy, arriving with the parts and equipment they need for most jobs. Check our over 6,000 Google reviews for great stories of how we saved the day, and note our BBB accreditation, we're your trusted plumbing pros!
Plumbing trouble at your business in Grove City? Don't wait, dial Apex Plumbing, Heating, and Air Pros commercial plumbers now for fast resolution.