A drain cleaning company in Pickerington, OH can help keep your home's plumbing system flowing smoothly. Over time, clogged drains can develop due to a buildup of soap scum, hair, and mineral deposits from hard water. If you have young children, small toys and other objects can often find their way into drains as well, leading to blockages. The Apex Plumbing, Heating, and Air Pros team can locate and clear these blockages for you, restoring your plumbing to efficient operation. Read on to learn more about our drain cleaning services.
Clear Out Clogged Drains with Our Drain Cleaning Services
When a drain gets backed up in your Pickerington home, it doesn't just impact that single drain. It can also have ramifications in other areas of your plumbing system. Large blockages can even cause damage to your pipes, potentially cracking or breaking them. This can lead to costly water damage, which can be quite difficult to fix.
Any of the following signs could indicate that you have clogged drains:
Drains flowing slowly or not at all
Gurgling or sucking sounds coming from drains
Mold or mildew odors
Toilets backing up frequently
Sewer overflow flooding
If you notice anything out of the ordinary with your plumbing, reach out to our drain cleaning company as soon as possible. The longer you leave the problem unchecked, the greater the risk of clogged drains leading to further damage. The sooner we can address the issue, the easier and less costly the repairs will likely be.
When you contact us for drain cleaning, we'll start by thoroughly inspecting your drains and plumbing system to locate any blockages that may be present. We'll also be on the lookout for any other damage to your pipes. Our team will then provide you with a detailed cost estimate, then get to work on the repairs. We strive to work as efficiently as we can without sacrificing the quality of our work, and we always clean up after ourselves when we are finished.
Pickerington's Premier Drain Cleaning Company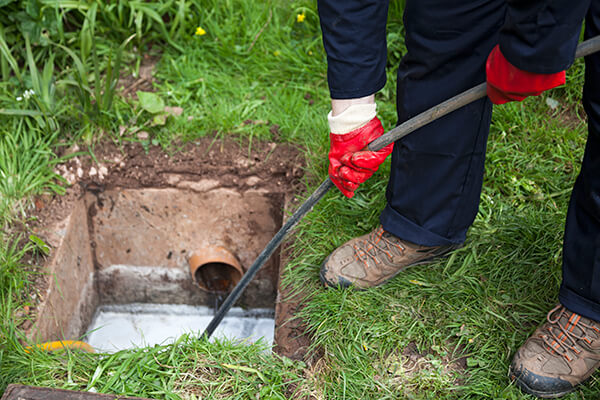 We are proud to be called the "Home of the Pros." It is a testament to our expert plumbers and the high-quality workmanship and customer service they provide. We truly value our customers and always aim for five-star service. Your satisfaction is our top priority, and we won't rest until the job is done right. We also value honesty and transparency, so don't be shy about asking if you have any questions.
When you are in need of a drain cleaning company in Pickerington, Apex Plumbing, Heating, and Air Pros is the way to go. Get in touch with our team today to learn more about our drain cleaning and other plumbing services.