Blocked and clogged drains need drain cleaning in Powell, OH fast. The experts at Apex Plumbing, Heating, and Air Pros are here to save the day and we'll have your drain problems solved before you know it. We're called out every day to deal with clogged drains and so you could say we've seen a few in our time. Our equipment will make light work of any blockage and leave your drains running clean and clear once more. Why not call our team today to find out more about our drain cleaning services and how we can help you to get your drains into peak condition once more? We offer emergency service throughout the area, so call us if you are in a jam with blocked drains and you're not sure who to turn to.
The Experts to Call For Drain Cleaning in Powell
Your drains go through a lot. If they're not whisking away waste from your home, they're dealing with water from your appliances, faucets, and shower. We offer drain cleaning in Powell that will see off any drain problem you are experiencing. If a blocked drain has just occurred out of the blue, or you're having a few problems with clogged drains lately, we're the team to call. We can get to you fast and we'll have your drain problem solved in no time. Just speak to our friendly team and we'll arrange professional drain cleaning for you before you know it. Using our hydrojetting equipment, we'll get to the roof of any problem and leave your drains running clear.
Arrange drain cleaning with us if you have any of these problems:
Gurgling noises
Slow draining showers and sinks
Sewage odors around your home
Water pooling around your drains
The Only Team to Call For Clogged Drains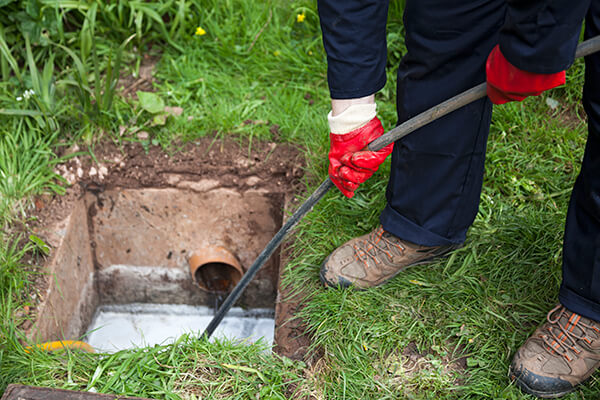 As a BBB-accredited business with an A rating, you can depend on us to give you great service whenever you call us. No matter what the extent of your blockage, our team will arrive fast to get it resolved for you. We offer 24/7 emergency services which are reassuring when you have a blockage that is threatening to spill waste in your home. In addition to dealing with your clogged drains, we can give you advice on how to avoid blockages in the future. We can also arrange regular drain cleaning as a proactive measure. It's one of the best ways to keep your drains running freely.
Call the team at Apex Plumbing, Heating, and Air Pros today to arrange the best drain cleaning in Powell today. We'll get to you as quickly as we can to solve any drainage problem you are experiencing.