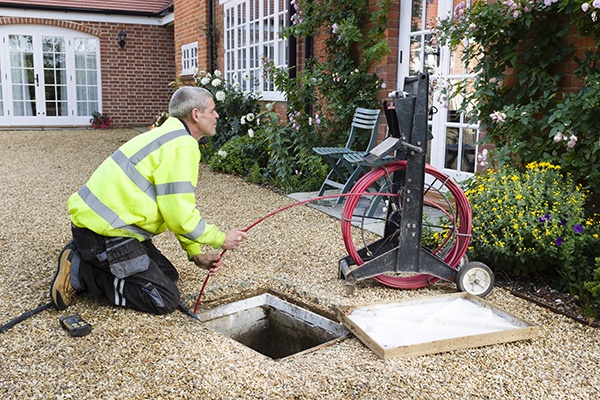 Drain service in Pickerington, OH, is available for plumbing problems big and small. Whether you've got a minor issue or a major malady, a qualified plumber can perform fast drain repair. Professional intervention for pipe and drain problems can be more economical in the long run than DIY attempts. Your plumber or technician will find the problem and determine the most effective repair method. Often, same-day service is available to get your drain back in proper working order quickly.
Drain Repair Services in Pickerington
There's no one-size-fits-all approach to drain repair in Pickerington. Your plumbing professional will find the best approach to solve your problem.
Common types of drain service and repair include but aren't limited to:
Hydro jetting
Finding and fixing leaks
Water line repair
Repairing drains
Removing clogs
Hydro jetting is a clog-busting technique that uses water only. There aren't any chemicals involved, so the process is safe and eco-friendly. High-powered water cleans your pipes and clears any stopped-up areas. With water pressure up to 4,000 PSI, hydro jetting is highly effective and restores your pipes to like-new condition.
If you've got a leak, you may or may not know exactly where it's coming from. Your plumber will detect the source of the leak and fix it. Prompt attention to the problem stops water loss, which directly raises your water costs. Plus, leaking water can cause costly home damage. By attending to even small leaks quickly, you can head off any expensive problems before they happen.
Sometimes the problem is bigger than just a leaking pipe. If you notice water pooling in your yard or have a dramatic decrease in water pressure, it could be your main water line. You might also hear gurgling noises from the toilet or sink, and your water bills may increase significantly. Professional technicians can repair or replace your main water line, which can solve multiple problems at once. If you have to clog, strange sounds, and pools of water on the grass, fixing the water main can eliminate all three.
When it comes to drain repair, the process can be fast and simple or more involved. Your plumber may be able to use a snake to unclog the drain. For more severe issues, re-piping or a trenchless repair may be required. After repairs are complete, you may want to make regular maintenance visits part of your household routine. A plumber can visit your location and make sure your plumbing system is in good shape and functioning properly.
Your Drain Service Specialists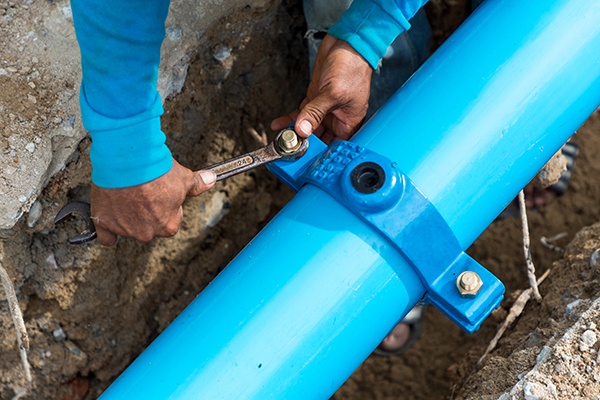 Whether you've got a water main problem or a clogged toilet, you need fast drain repair. The root cause of your plumbing problem may not be immediately evident. A qualified drain service professional in Pickerington can visit your home or business and evaluate the issue.
There are many reasons why you may need to call a plumber. Sometimes, plumbing problems and drain issues are caused by aging pipes. Other times, the problem might be a buildup of hair care and skin care products. Even tree root growth can affect your water line, pipes and drains.
Call Apex Plumbing, Heating, and Air Pros for fast, friendly drain services performed by experienced plumbers and technicians in Pickerington. We offer maintenance and repairs on an emergency basis and by appointment.