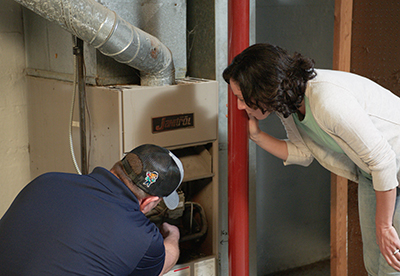 Apex Plumbing, Heating, and Air Pros proudly offers quality furnaces and heating services to Lancaster homeowners. From repairing run-down furnaces and heat pumps to installing entirely new heating and cooling systems, we've got you covered. Considering an electric or gas furnace? We'll help you find the right heating solution for your home. Our customers appreciate our fast, knowledgeable and friendly service — and we have thousands of excellent reviews to back that up!
Quality Furnaces in Lancaster
When it gets cold in Lancaster, homeowners rely on their furnaces to remain comfortable. Keeping your heating system in top condition can be a challenge, especially if you don't know how to properly maintain it. That's why we offer a wide range of furnace repair and installation services. Our technicians are highly trained and certified, and they'll ensure that your furnace is running at peak efficiency.
Furnaces break down for a number of reasons. The most common reason is that they simply get old and worn out. If you've had your furnace for more than 10 years, it's probably time to replace it with a new one. Another common problem is improper installation. Your furnace should be installed by a professional who knows what they're doing, not just anyone with a wrench!
Looking to upgrade your furnace? There are many benefits to modern furnaces:
Greater energy efficiency
Lower operating costs
Advanced smart controls
Quieter operation
Longer lifespan than older models
If your old furnace still has some life left in it, we can help you get the most out of it. Sometimes all it takes is a tune-up to make your furnace run like new again. If it turns out to be beyond repair, we can help you choose the right model to replace it.
Reliable Gas Furnaces in Lancaster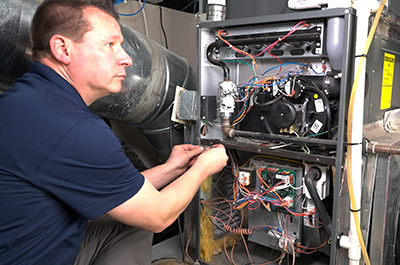 Furnaces are often ignored until the cold weather hits, when they become essential. Gas furnaces are designed to be durable, but regular service and cleaning can improve the efficiency of your heating system while increasing its life span. A lack of routine maintenance can lead to higher utility bills and reduced comfort.
Dust, dirt and water vapor can build up inside a furnace during normal operation. In addition, airborne elements from common household items and surfaces can cause corrosive damage to your HVAC equipment. Over time and with regular use, the heat exchanger, burners or blower housing can corrode to such an extent that they no longer function properly. It's wise to have a heating professional perform annual tune-ups even if you don't see any noticeable issues.
One of the primary benefits of heating your home with a gas furnace:
Usually cheaper than electric
High efficiency
Heats your home quickly
Effective in extreme cold
Modern safety features like flame detectors
Long equipment lifespan
If you have a heat pump, we're also able to help with your heating needs. Heat pumps are a great way to save on energy costs. However, they're not always the most efficient option. If you have an older system or one that's been poorly maintained, it may be time for some upgrades. We can help you determine if it's time to replace or repair your current model.
When you need a trusted furnace provider in Lancaster, get in touch with Apex Plumbing, Heating, and Air Pros!