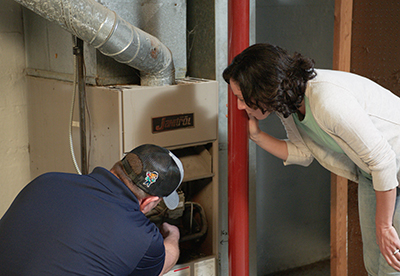 Apex Plumbing, Heating, and Air Pros repairs, replaces and installs furnaces, heat pumps and more for Newark homeowners. We're your number one source for quality heating and cooling systems in the area. Whether you're looking for electric furnaces or two-stage heat pumps, we've got what you need. Our business has thousands of excellent reviews that reflect our fast, knowledgeable and friendly service. Our technicians are highly trained and certified, so they can provide you with the best possible experience. We're a well-established company that takes our work seriously. Let us help you find a heating solution that keeps you warm and comfortable during the cold months.
Quality Furnaces in Newark
When the temperature starts to drop, you may be thinking about your home's heating options. Is it better to have a gas or electric furnace? How much do you want to spend? Is there room in the attic for ductwork? A heating professional can discuss your options in detail based on your needs and preferences.
Both electric and gas furnaces have advantages. Gas furnaces tend to be more efficient and can provide your home with heat quickly. Electric furnaces are often cheaper and easier to install, but they can take longer to warm up your home. For some units, you'll need to have ductwork installed in the attic or basement if it's not there already. No matter which type of furnace you choose, it's important to consider its efficiency before making a final decision. The higher the SEER rating, the more energy-efficient your furnace will be.
Factors to consider when getting a new furnace:
Energy efficiency
Furnace size
Single or multi-stage design
Installation process
When buying a furnace, it's important to choose the right size. Furnaces that are too large don't heat houses effectively and are more costly to run, while furnaces that are too small can't keep a house warm enough. Keep in mind that the recommended size for a furnace is based on the square footage of your home.
Dependable Heat Pumps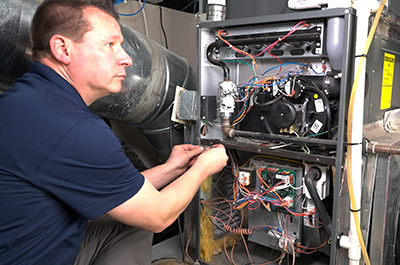 Heat pumps provide a cost-effective way of heating and cooling your home. With an air-source heat pump, you can enjoy warm days and cool nights. The highly efficient system extracts heat from water or ground and moves it directly into your home. There are heat pump systems that run on electricity, natural gas, propane and even solar power.
A knowledgeable HVAC technician can help you select the best type of heating system for your home. People with underfloor heating appliances, for example, should choose low-temperature options to maintain comfort in their space. People who have standard home heating systems can use high-temperature radiators to heat their rooms and water.
Benefits of heating your home with a heat pump:
Temperature-controlled air throughout the year
Significantly reduced energy usage
Quiet operation
More eco-friendly
Safer than combustion-based heating systems
The modern HVAC market is full of innovative products. If you love brand names, our selection of heat pumps will impress you. We offer brands like Trane, Carrier and Armstrong to name a few.
With our help, heating your home is a simple process. We can handle all your service needs, including installation, repairs and replacement. Our NATE-certified technicians combine in-depth knowledge and state-of-the-art tools to provide top-notch workmanship. Anytime you have questions about the work process, products or pricing, we're available 24/7 to assist you.
Looking for quality furnaces in Newark? Contact Apex Plumbing, Heating, and Air Pros today!