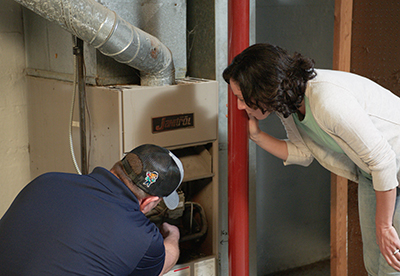 When Westerville customers need heating professionals experienced with all aspects of furnaces, Apex Plumbing, Heating, and Air Pros is here to help. Our technicians have worked on a wide range of furnaces, heat pumps and other home comfort equipment. We offer skilled installation, repair and maintenance services for your home or business. Whether you're looking for an electric or gas furnace, we'll find a heating solution that meets your needs. We're no fly-by-night operation, so you can trust that we're fully licensed and insured.
Quality Furnaces in Westerville
During Westerville's coldest months, furnaces have to work harder to keep homes at a comfortable temperature. By scheduling repairs or maintenance on your heating system, you can avoid this problem. Getting a furnace tune-up or new furnace altogether ensures you'll be warm and comfortable throughout the fall and winter months.
Corrosion and leaks in a furnace can cause it to lose efficiency over time, increasing your heating bill and putting the entire system at risk of failing. It's also a safety hazard, so it's important to keep your heating system in good working order. Most manufacturers will void the warranty on a furnace if it's not properly maintained, so failing to do regular tune-ups is just throwing money away. Having a skilled technician check things out can reduce energy costs while ensuring your home remains cozy.
Considering a new furnace? Modern furnaces offer many significant benefits:
Better energy efficiency
Lower utility bills
Advanced smart controls
Quieter operation
We can install both electric and gas furnaces. Which choice is right for you depends on a number of factors, including the size and design of your home and whether you plan to install ductwork. We'll work with you to determine the best furnace system for your home.
Best Heat Pumps in Westerville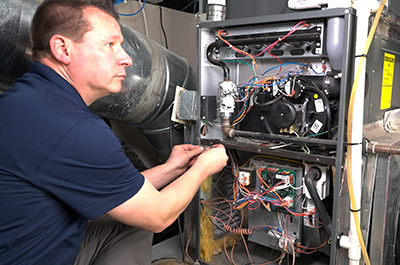 Heat pumps remain in usable for many years, even after other types of heating and cooling systems have been replaced. Although newer models can last up to 20 years, all appliances will eventually wear out. As your heat pump nears the end of its useful life, you may notice a drop in efficiency.
If you have an older heating system , it's likely to need frequent maintenance. If you have a newer heat pump, it's more likely in need of repairs. As the number of repairs, replacements and tune-ups grows, so does your chance to save money by installing a new system. If you're not sure whether repairs are worth the cost, consider consulting a professional technician before going any further.
If any of the following conditions apply, it's likely better to replace, rather than repair, your current heat pump:
More than 10-15 years old
Requires more frequent repairs
Major increase in energy bills
Loud banging noises
Uneven heating or cooling
Reduced indoor air quality
If you have an older system that's still working well, but it's getting close to its expiration date, it may be wise to consider replacing it before the warranty expires. Some manufacturers will extend their warranties for a year or more if you replace the old unit with a brand-new one from them. Our technicians can help you determine if replacement is the best option. We'll look at your current system, your budget and any upcoming repairs to determine whether it makes sense to replace or repair.
If you're looking for expert advice on furnaces in Westerville, give Apex Plumbing, Heating, and Air Pros a call today!