If you have gas lines in your home in Gahanna, OH, you need to know who to call for gas leak detection. At Apex Plumbing, Heating, and Air Pros, our highly trained plumbers have your best interest at heart when they show up at your front door. Most people know what a gas smell is but couldn't tell you the signs of a leak beyond that.

However, no one needs to be told how dangerous plumbing gas leaks are. At Apex Plumbing, Heating, and Air Pros, we're here to provide the best plumbing and gas leak services so you can rest easy knowing your family is safe.
Reliable Gas Leak Detection
The signs of a gas leak range from physical symptoms to environmental symptoms along with sounds and smells. Experiencing dizziness, drowsiness, headaches, nausea, and flu-like symptoms are the tell-tale signs of a leaking gas pipe. Dead houseplants, a hissing or whistling noise coming from a gas pipe or visible damage to a gas line are all signs that you've got a problem on your hands. It's important that you know what to do in a situation like this.
Symptoms of gas leaks include:

Smell of rotten eggs
Hissing sounds
Higher than normal gas usage

Dying plants
Physical symptoms like nausea or fatigue
Knowing what to do and who to call in case of a plumbing gas leak can save you and your family from injury and prevent costly damages. If you're installing a new, gas-powered appliance or need new gas lines laid, it can be tempting to DIY these projects in hopes of saving money. This isn't a good idea as there are many dangers involved when the project isn't done by a professional who knows what they are doing. Call a professional gas fitter to avoid dangerous plumbing gas leaks in the future. If you are at all concerned about potential gas leaks, call us at Apex Plumbing, Heating, and Air Pros for gas leak detection.
Experiencing symptoms from a gas leak? At Apex Plumbing, Heating, and Air Pros your safety and comfort are our business. Don't hesitate to give us a call and perform gas leak detection.
Trusted Plumbing Repair for Plumbing Gas Leaks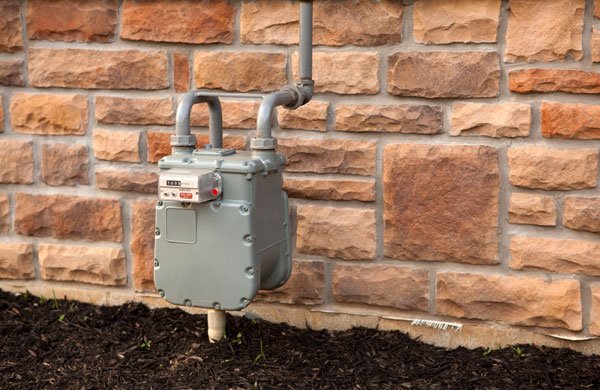 At Apex Plumbing, Heating, and Air Pros, your satisfaction is our priority, which is why we offer a 5-star satisfaction guarantee on every project. Rest easy knowing that the job won't be called done until you are completely satisfied with it. Our skilled plumbers will do free estimates before you decide to start any project with us so you know exactly what to expect. That's a free estimate with no obligation whatsoever.
If you're in the Gahanna area and in need of gas leak detection services, give us a call right away!