If you suspect that you have a gas leak in your home but can't track it down, it's crucial to call for gas leak detection in Lancaster, OH. Professional detection is the most effective and reliable way to stop a leak before it causes serious harm. It's often difficult to detect a gas leak before it has already begun to exhibit signs of damage.
To prevent potential leakages from damaging your home or harming the health of your loved ones, be sure to get in touch with a reputable gas leak plumber as soon as possible. Our plumbing pros make use of specialized tools and equipment to get to the root of the issue and stop the leak in its tracks.

Trusted Gas Leak Detection in Lancaster
Although gas leaks themselves are difficult to detect, there are certain warning signs that will help you determine whether there's a leak in your home. One of the telltale signs of a gas leak is a rotten egg odor. While natural gas is odorless, the rotten egg smell is a characteristic of mercaptan, an innocuous chemical that is added to natural gas to facilitate detection. It's also important to be aware of any dying houseplants or outdoor vegetation, which may signal an underlying leak. Other red flags include a sudden spike in gas usage, headaches, dizziness and a hissing sound caused by gas escaping from your pipes.
If you notice any of these signs, you might attempt to seek out the source of the leak yourself. However, this usually ends up being a time-consuming and frustrating process. Instead of expending precious time and energy locating the gas leak, it's best to leave the job up to experienced plumbers. Our pros make use of advanced tools and methods to identify the leak quickly and efficiently. In addition, they take steps to keep additional damage at bay, which can help give you peace of mind.
Here are some other major benefits of calling a gas leak plumber to help you identify a leak in your home:
Minimized risk of damaged pipes
Protection against health hazards
Less time wasted
Lower monthly utility bills
Reduced environmental impact
Decreased risk of fire
After arriving at your home, a plumber will take the time to closely examine your gas lines to identify the source of the leak. They will also inspect your home for any existing signs of harm, such as unusual sounds and odors or dying outdoor vegetation. Once they have a clearer idea of the extent of damage, they will perform a repair or replacement depending on your specific needs. In some cases, the leak will simply need to be repaired. However, other situations might call for repiping services to protect against more severe damage. Talking to an expert will help you discern which type of service is more appropriate for your home.
Experiencing symptoms from a gas leak? At Apex Plumbing, Heating, and Air Pros your safety and comfort are our business. Don't hesitate to give us a call and perform gas leak detection.
A Gas Leak Plumber You Can Rely On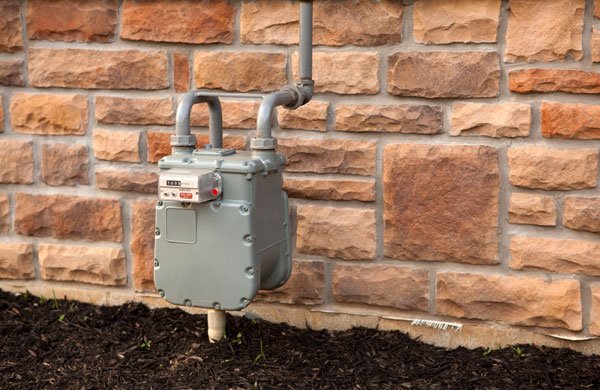 When you're looking for a team of trusted plumbers to identify gas leaks, look no further than Apex Plumbing, Heating, and Air Pros. Our highly trained and skilled experts know gas leak detection inside and out. No matter what stage the leak has reached, you can always turn to our pros to solve the issue promptly. Thanks to our unwavering dedication to excellent customer service, we work diligently to ensure that you're happy with the final result of each project.
Ready to safeguard your home against natural gas leaks? Call Apex Plumbing, Heating, and Air Pros today to schedule gas leak detection in Lancaster!