Are you in need of gas leak detection services in Powell, OH? Gas leaks can occur when gas line connectors are improperly installed or become loose or damaged, and a suspected leak should be addressed immediately. To prevent a potentially dangerous situation, it's important to contact a professional plumber and your local gas company if you notice any signs of a possible leak or if you smell gas inside your home.
Licensed plumbers use specialized tools and equipment to safely install gas lines and detect leaks between your home's gas line and your gas appliances. Scheduling periodic maintenance for your gas appliances and gas line can also help reduce the risk of gas leaks and potential catastrophes. By contacting a reliable plumbing contractor at the first sign of a gas leak, you'll have the peace of mind in knowing that the issue will be handled as quickly and safely as possible.

Expert Gas Leak Detection Services in Powell
The most common causes of gas leaks inside the home are loose connections between your gas line and gas appliances, malfunctioning gas appliances, and poor maintenance of gas appliances. When a gas line that connects to a gas appliance is loose, damaged or worn-down, this can create a gap between the fittings and your appliances. When you contact a licensed plumbing contractor that offers gas leak detection and repair services, they'll immediately dispatch a plumber out to your location. The plumber will conduct a thorough inspection of your gas line and appliances and perform any necessary repairs to ensure your home is safe and secure.
If you notice any of the following signs, your home may have a gas leak. Contact us immediately for assistance if you suspect a gas leak or damaged gas line!
Damaged gas lines
Gas odors that are similar to rotten eggs or sulfur
Hissing or whistling sounds coming from gas pipes
Dying houseplants
If you smell gas or if your home's gas pipes have visible damage, it's important to get outside in the fresh air as soon as possible. Gas can ignite when exposed to sparks, and it can also cause physical symptoms such as headaches, nausea and light-headedness. Once outside, contact your local gas company as soon as possible. A professional plumber can also assist with detection and repairs if you suspect a possible gas leak.
Experiencing symptoms from a gas leak? At Apex Plumbing, Heating, and Air Pros your safety and comfort are our business. Don't hesitate to give us a call and perform gas leak detection.
Your Trusted Gas Leaks Specialists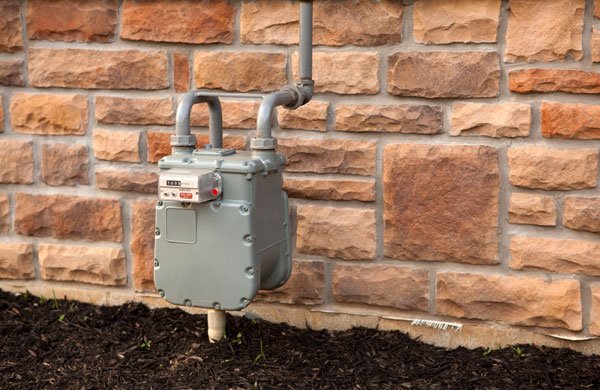 If you're worried about a potential gas leak and need immediate assistance, Apex Plumbing, Heating, and Air Pros has you covered. The safety of our customers is our number one priority, and our experienced plumbers have the tools and equipment to safely locate gas leaks and repair damaged gas lines and loose connectors. Our motto is "The Pros Who Knows", which means we pride ourselves on providing prompt, knowledgeable service and effective solutions. Our plumbers are standing by to assist with gas leak emergencies, and we offer a 5-star satisfaction guarantee with every job. If you're not completely satisfied with our service, we'll do whatever it takes to make it right. We're here for you when you need us and we look forward to serving you!
Are you in need of a gas leak detection service in Powell? Contact the friendly team at Apex Plumbing, Heating, and Air Pros today and we'll send a plumber out right away!