Apex Plumbing, Heating, and Air Pros is a professional plumbing company offering emergency gas leak detection and repair services in Grove City, OH. Our licensed plumbers are continually trained on the latest equipment and technologies, and they're experts at detecting and repairing gas leaks in a prompt, safe manner. We understand that it can be frightening to smell gas in the home, and you can count on our team of professionals to handle the situation as soon as possible to ensure your health and safety. If you suspect an active gas leak, we're standing by to provide immediate assistance.

Contact us today to learn more about our gas leak repair and detection services in Grove City!
Professional Gas Leak Detection Specialists in Grove City
The three most common causes of gas leaks in the home are improper or degraded fittings between gas appliances and gas lines, appliance malfunctions and poorly maintained gas appliances. When gas appliances aren't tightly connected to their fittings or fittings degrade naturally over time, gas leaks can occur. While it's not always possible to prevent a sudden gas leak, homeowners can reduce the chance of a leak occurring by scheduling regular gas line and gas appliance maintenance checks.
Here are some of the most common signs of a potential gas leak. If you notice any of these signs, contact us immediately for gas leak repair assistance!

Higher than normal gas bills
Sulfur-like odors in the home

Bubbles in wet ground outside of the home
Dead or dying house plants
Some additional signs of a potential gas leak include damaged gas pipes and hissing sounds coming from gas appliance fittings. If you notice any signs of a gas leak, the first thing to do is to go outside immediately and contact our company for emergency assistance. Don't attempt to open any windows of your home, and don't turn on any electrical appliances or lights that can create sparks. Once our technicians arrive on the scene, they'll locate the gas leak and perform all necessary repairs.
Experiencing symptoms from a gas leak? At Apex Plumbing, Heating, and Air Pros your safety and comfort are our business. Don't hesitate to give us a call and perform gas leak detection.
Safe and Reliable Gas Leak Repair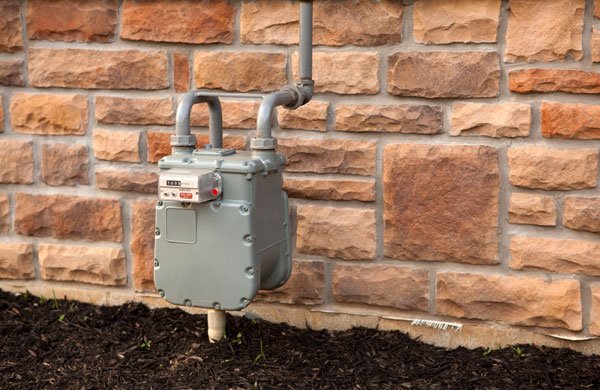 At Apex Plumbing, Heating, and Air Pros, our plumbers are licensed and trained to safely handle gas leaks. We understand that time is of the essence when it comes to dangerous gas leaks, and you can trust us to respond immediately to remedy the issue and keep your home safe. We're available 24/7 for emergency assistance, and we've earned a reputation as one of the most trusted gas leak detection contractors in Grove City.
Give the team at Apex Plumbing, Heating, and Air Pros a call today to assist with gas leak detection and repair in Grove City!