When you need gas leak detection in Upper Arlington, OH, call in the plumbing experts at Apex Plumbing, Heating, and Air Pros. We're the top-rated plumber in the area for a reason. We deliver 5-star service to all of our customers, and every plumber that works on your home has decades of experience fixing all types of pipes.

If you suspect you have a gas line leak, don't wait. Contact us today! Plumbing gas leaks are an emergency since natural gas is both toxic to breathe in large quantities and highly flammable.
Reliable Gas Leak Detection in Upper Arlington
Gas leaks tend to happen in conjunction with other major weather troubles. A storm or freeze/thaw cycle can lead to plumbing gas leaks. If you've recently changed appliances, a mistake during installation could also be costly in terms of gas leaks.
Our gas leak detection services help you rest easy at home, knowing that all of your appliances are running properly and without leaking flammable gas into the air.
When you have a gas leak, it's important to act fast. Keep an eye out for signs such as:

A sulfurous odor
A hissing sound near gas-powered appliances

Surprising increases to gas usage
Headaches or other physical symptoms
In addition to the possible danger, gas leaks can quickly become a very expensive, invisible problem. Our gas leak detection services are a great way to avoid a sudden spike on your utility bills. After storms or flooding, it's always a good idea to have experienced plumbers take a look at all of your major systems and assess for any damage.
Experiencing symptoms from a gas leak? At Apex Plumbing, Heating, and Air Pros your safety and comfort are our business. Don't hesitate to give us a call and perform gas leak detection.
Quick Repairs for Plumbing Gas Leaks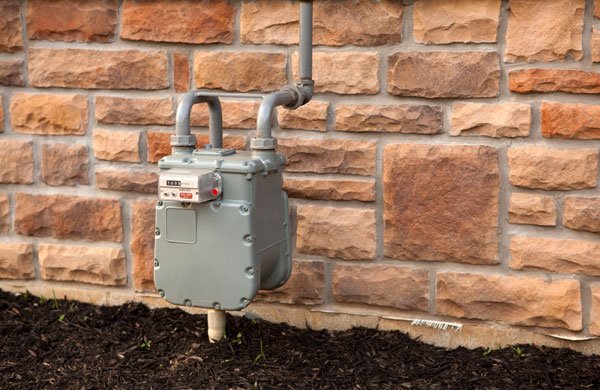 At Apex Plumbing, Heating, and Air Pros, your health and safety are our priority. We're the Home of the Pros because our team of plumbing and drain experts has decades of experience working on homes in Upper Arlington. When we take a look at your property and offer gas leak detection services, you always get 5-star service. That's our guarantee to you. Plus, whenever you need plumbing work on your home, we write up free estimates with no hidden fees or surprises. With 24/7 service available, we arrive at your home ready to find gas leaks and fix them, often on the same day as your first call.
Do you need help with plumbing gas leaks in Upper Arlington? Give the licensed plumbers at Apex Plumbing, Heating, and Air Pros a call for prompt, friendly, and honest service.