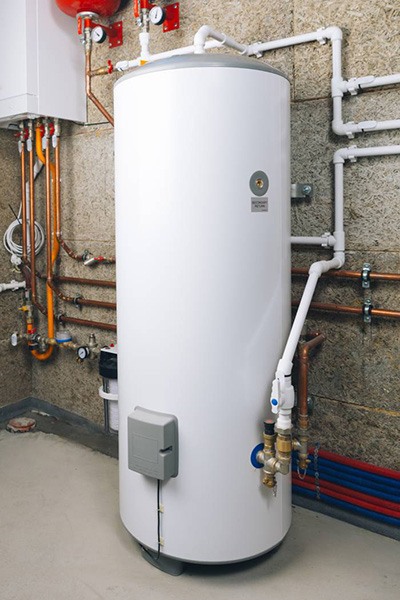 Are you in need of hot water heater repair in Dublin, OH? If you are then we'd be very happy to help you. Apex Plumbing Pros has been serving the local community for years, keeping the showers hot, appliances operating perfectly, and baths warm and relaxing. We're here for you when you need us 24 hours a day and will have your hot water heater operating beautifully once more. Whether you've noticed a leak coming from the pipework near your water heater, or the water is only ever lukewarm lately, we can help. Our plumbers have years of experience in all makes and models of water heaters and will have your problem resolved fast. So, call us the moment you notice you have a problem and we'll come to the rescue. Call us for water heater service in Dublin that you can trust!
Best For For Water Heater Repair in Dublin
Lots of things can go wrong with your hot water heater. The first you might know about a problem is when you turn on the shower and the water is cold or lukewarm at best. If that's the case, just give our team a call for speedy hot water heater repair in Dublin. We know how inconvenient it can be to be without hot water and we'll go out of our way to get your water heater working perfectly once more. We'll arrive in a fully-stocked branded van with a wide selection of parts. It means we can often replace faulty components on the spot and get the problem fixed fast. We'll keep you informed of our progress every step of the way. And we also provide an upfront cost before we start any work. You'll never need to worry about hidden costs or weird charges on your final bill. Speak to our team today to find out more about our water heater service.
We can help with many water heater problems, including:
Leaking water heaters or plumbing
Improper water pressure
Stuck valves
Overheating
The Dependable Water Heater Service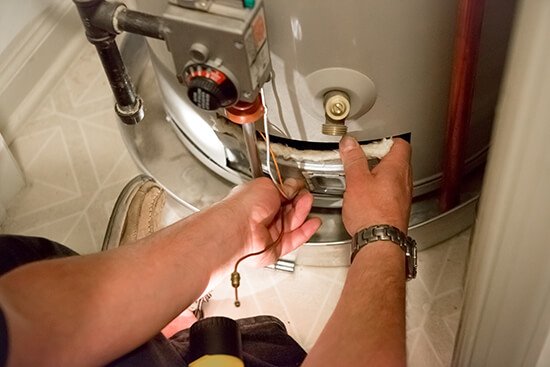 At Apex Plumbing Pros, we're the "Home of the Pros" and we'll get to you fast when you need hot water heater repair in Dublin. We offer a 5-star satisfaction guarantee and free estimates on request. We run our business on a big helping of honesty and transparency, ensuring every customer is happy with the work we do and the price they pay. And with over 4,000 customer reviews to our name, you can see we do it well. We can also offer fast services, so call us if you need hot water heater repair outside of normal hours. It's all part of the service when you choose Apex Plumbing Pros.
To find out more about our hot water heater repair in Dublin, give our team a call today. At Apex Plumbing Pros, we're always happy to hear from you.