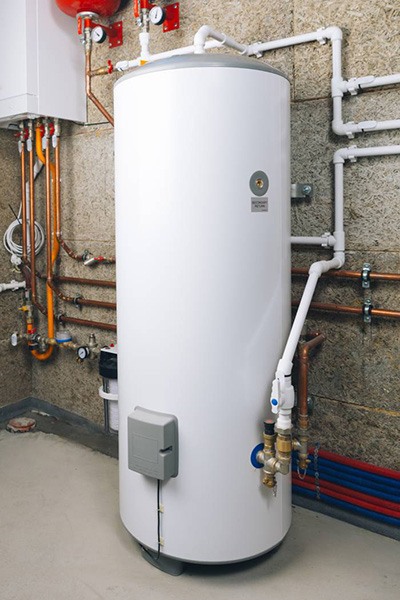 If you've just found you have no hot water, it's time to call the experts at Apex Plumbing, Heating, and Air Pros for dependable hot water heater repair in Gahanna, OH. We have years of experience in solving water heater problems and we'll have your hot water back on before you know it. Hot water heaters can develop many faults. Some are due to their age, some because of a faulty component, and others may just be down to poor maintenance. The good news is that our experienced plumbers will identify the issue and get right to work on fixing it. We understand how inconvenient having no hot water can be, especially in the busy family home. That's why we offer fast hot water heater service. It means you can call us the moment you notice a problem and expect us to arrive very quickly, no matter what the day or time.
Hot Water Heater Repair Experts in Gahanna
Has your hot water stopped completely? Or perhaps the water from the hot tap is only lukewarm. Whatever the problem, it's likely that it can be remedied with hot water heater repair. We'll arrive at a time of your choice and will act fast to work out where the problem lies. Our vehicles are fully stocked with a wide selection of common parts. From valves to piping, we'll usually have the part we need to make a quick and quality fix. Our plumbers have worked with all water heater makes and models over the years, and we'd be delighted to extend our services to you today. Simply pick up the phone, give us a call, and we'll be there.
We can help with many water heater problems, including:
Leaking water heaters or plumbing
Improper water pressure
Stuck valves
Overheating
Dents in your water heater? Call Apex Plumbing, Heating, and Air Pros to help you determine how they may be impacting the functionality of your system and how to fix it.
The Best Hot Water Heater Service Around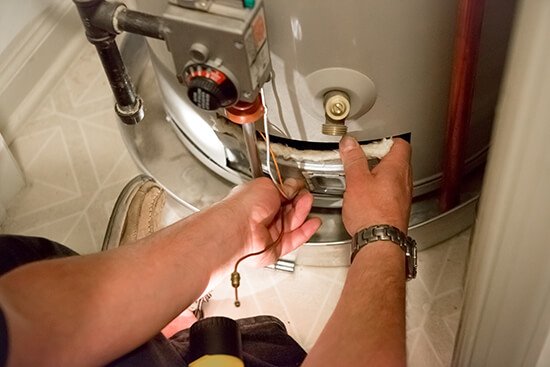 At Apex Plumbing, Heating, and Air Pros, we're proud to be the "Home of the Pros". We offer the best hot water repair in Gahanna and will go the extra mile for all of our customers. Whether you need our emergency services or you're happy to wait until the next business day, we're right here for you. You only have to call our team and we'll arrange for one of our plumbers to call. They will find the problem with your hot water heater right away and get to work on finding an effective fix. We can also assist with water heater preventative maintenance that keeps your system working perfectly and at less risk of problems.
To find out more about our hot water heater repair in Gahanna, speak to the team at Apex Plumbing, Heating, and Air Pros. Come and join the thousands of happy customers that have used our services.