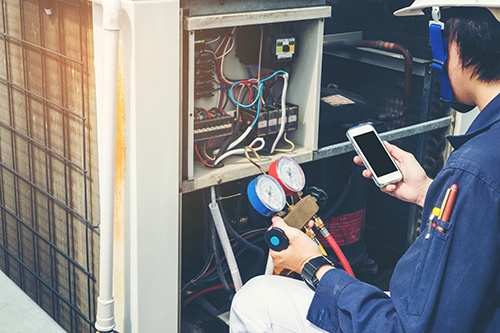 Apex Plumbing, Heating and Air Pros provides professional, high quality and affordable HVAC installation in Hilliard, OH. New heating and cooling systems can greatly reduce the cost of utility bills, especially in cold winter climates such as Hilliard's. A new air conditioner installation can be a win-win by increasing your home's energy efficiency and keeping you and your family cozy, safe, and warm during the cooler months . It will also help keep your family cool even during the most intense summer heat.
The Benefits of a New AC Unit
If your current system is older (especially if it's between 15-20 years old) and is beginning to show some signs of breakdown or failure, it may be time to consider installing a new AC unit. Some common warning signs that your heating and cooling system could be nearing its end include higher energy bills with no other apparent explanation, the system taking a long time to heat or cool your home, hearing unusual noises, and an increase in respiratory problems or allergies among those living in your home due to lowered indoor air quality.
Fortunately, if it is an old HVAC system causing these issues, they can quickly and easily be rectified through a new, custom HVAC installation and system selected specifically to meet you and your home (or business) needs. Along with gaining the energy-efficient perks of a new AC unit in Hilliard, an air conditioner installation can deliver several notable benefits for you, your family, and your home.
The benefits of a new AC unit include:
Better air quality inside your home and reduced spread of dust and other allergens
More accurate and easy control over your home's indoor temperature
More consistent temperatures throughout the different areas of your home
Improved energy efficiency resulting in lowered energy bills
Reduced or controlled humidity levels
Lower risk of system breakdown
Increased home value
Expert Air Conditioner Installation
So, what should you expect during an air conditioner installation in Hilliard? Experienced HVAC professionals such as ours at Apex Plumbing, Heating, and Air Pros will often begin HVAC installation services by conducting a free, personalized consultation and estimate. The technician provider will schedule a visit to your home or business to assess and measure your current system and find out whether a new AC unit is right for you.
What to expect during your new AC unit installation:
On-site system evaluation and measurement
Consultation to decide on the right system for you and your budget
Custom installation including ductwork, ventilation, and testing
Inspection and certification to verify installation is complete and the system is running smoothly
Information provided on recommended system maintenance
The Best HVAC Installation in Hilliard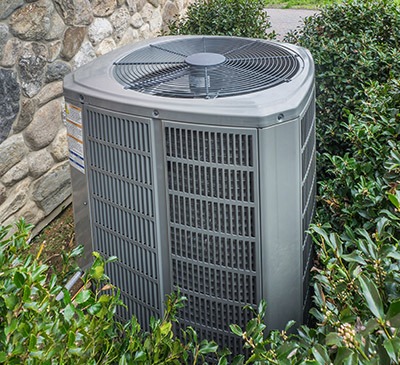 At Apex Plumbing, Heating, and Air Pros, we're "The Pros Who Knows!" We want our customers to be happy, first and foremost. That's why we offer every customer our five-star satisfaction guarantee. Additionally, we're staffed by a team of expert HVAC professionals who provide free, zero-obligation estimates. We will thoroughly assess your current heating and cooling systems and only provide recommendations for a new installation when it's sure to benefit you. We provide honest feedback and will consult with you to determine the best solution for your home, budget, and other needs.
If you'd like to get started on your home's HVAC installation in Hilliard, Apex Plumbing, Heating and Air Pros is here for you! Give us a call for a free consultation and to schedule your service today.