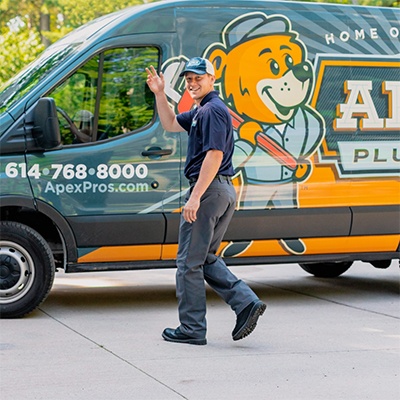 Looking for dependable home services, including heating, air conditioning and plumbing, in Heath, OH? You're in luck with Apex Plumbing, Heating and Air Pros! Our dedicated crew is all set to take care of your heating and cooling needs, making sure your home's temperature is just right. Need a plumber to fix a dripping faucet? Or an experienced HVAC technician to repair your faulty AC? Just give us a shout and we'll be right there to help you out.
Plumbing Pros in Heath
Are you desperately searching for a plumber you can trust? Apex Plumbing, Heating and Air Pros has got you covered. Our team is ready to tackle all sorts of issues, from those little faucet fixes to more complex installations. If you're staring down a clogged sink, a funky garbage disposal, or a whole-house repiping situation, don't stress. We are here with the skills to fix it all. Whether you need help unblocking a clogged drain, or repairs for your water heater, we're on-call 24/7 to handle any emergencies that pop up.
Did we mention we're the local experts when it comes to water heaters? If your old water heater's giving you trouble, there's no need to worry. We can carry out a repair or swap your old system out for a super-efficient tankless model. Regular water heater maintenance is key to keeping the hot water running smoothly and efficiently, so consider us your go-to team for that.
We're dishing out a bunch of plumbing services, including the following:
Drain cleaning
Pipe repair and replacement
Water heaters
Tankless water heaters
Toilet repair and replacement
Sump pumps
Top-Notch HVAC Services in Heath
At Apex Plumbing, Heating and Air Pros, we've got your year-round comfort totally covered with our comprehensive HVAC services. Our technicians can ensure your A/C is icy cool in summer and help you stay toasty when the temperatures drop. We can also improve your indoor air quality. We carry air purifiers, UV lights and filters that can remove allergens from your home's air, making every breath feel like a fresh mountain breeze.
Whether you need a complete overhaul of your heating and cooling system, or a simple filter change, we're here for you. Ever thought about giving a heat pump a try? These clever little devices are efficient and great for saving energy, which means lower bills for you. Get in touch to find out more.
Here's a taste of our top-notch HVAC offerings:
Furnace repair
Furnace replacement
Air conditioner repair
Air conditioner installation
HVAC maintenance
Indoor air quality
Don't be on the hunt any longer! Trust Apex Plumbing, Heating, and Air Pros with all your air conditioning, heating and plumbing services in Heath. We also offer a Care Plan Membership.
Your Go-To Heating and Cooling Crew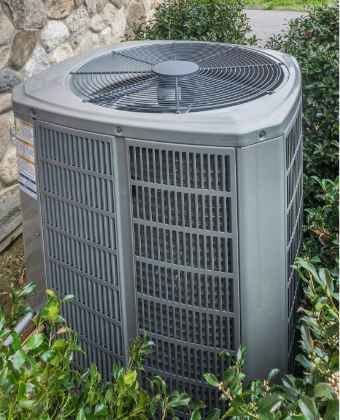 Apex Plumbing, Heating and Air Pros is proud to provide plumbing, heating and cooling services to the community in Heath. Our plumbers and HVAC technicians are all highly trained and ready to take on any job, big or small. We've got an Angi Super Service Award in our trophy cabinet, not to mention our BBB accreditation. You can count on us free, no-obligation estimates.
We also have a five-star satisfaction guarantee, so you can relax in the knowledge that we won't rest until you're happy. Don't believe us? Check out over 12,000 positive reviews that speak for themselves. When you are ready to chat about your home service needs, we are just a phone call away.
---
Apex Plumbing, Heating and Air Pros is your dependable partner in Heath for plumbing, heating and cooling services. Get in touch today to book an appointment or find out more about what we offer.