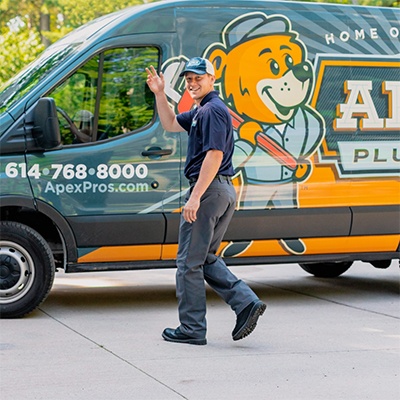 In search of dependable home services for heating, air conditioning and plumbing in Groveport, OH? Look no further than Apex Plumbing, Heating and Air Pros. Our dedicated team is poised to cater to your HVAC needs, ensuring seamless operation of your home's heating and cooling systems. When you're in need of a plumber, you can expect us to respond quickly and carry out high-quality work.
Expert Plumbing Services in Groveport
Apex Plumbing, Heating and Air Pros is here for you when you are facing an issue with your pipes, drains or water heater. Our seasoned plumbers can address a wide spectrum of concerns, ranging from minor faucet repairs to intricate bathroom and kitchen installations. Whether it's a clogged drain, malfunctioning garbage disposal or burst pipe you're dealing with, our expertise delivers effective solutions. Reach out for sump pump installations, maintenance or repairs. We're available round-the-clock to assist you in managing emergency scenarios.
Moreover, we specialize in comprehensive water heater services. We are well-equipped to replace your outdated water heater with an energy-efficient tankless model or provide maintenance for your existing system. Routine water heater maintenance is pivotal to prolonging the life span of your system and ensuring its peak efficiency. No hot water? Don't worry. We can carry out repairs to restore your hot water supply.
We offer an array of plumbing services, including the following:
Drain cleaning
Pipe repair and replacement
Water heaters
Tankless water heaters
Toilet repair and replacement
Sump pumps
Expert HVAC Services in Groveport
Our comprehensive HVAC services ensure year-round comfort within your home. Our adept technicians specialize in providing efficient heating and cooling solutions alongside indoor air quality enhancements. We can install systems that purify and cleanse the air within your premises, contributing to a healthier environment for you and your family.
Whether carrying out repairs, installations or routine maintenance, we're committed to maintaining the efficiency of your heating and air conditioning systems. Leaking ductwork? We'll locate the problem and fix it for you. Furnace smells strange? We'll get to the source of the mystery odor and ensure your heating system is working safely and as efficiently as possible.
Additionally, we carry heat pumps, which can be a great solution for your heating and cooling needs. These remarkably efficient devices consume notably less energy compared to traditional furnaces, contributing to reduced utility bills. Contact us to explore if a heat pump is a suitable choice for your requirements.
Our HVAC services include all of the following and more:
Furnace repair
Furnace replacement
Air conditioner repair
Air conditioner installation
HVAC maintenance
Indoor air quality
Don't be on the hunt any longer! Trust Apex Plumbing, Heating, and Air Pros with all your air conditioning, heating and plumbing services in Groveport. We also offer a Care Plan Membership.
Your Trusted Heating and Cooling Team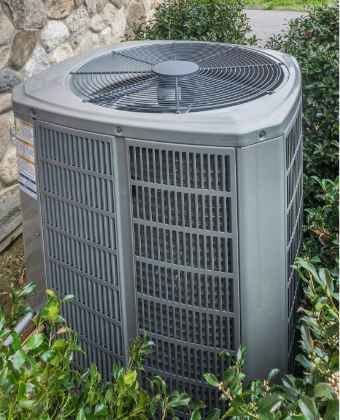 Opting for Apex Plumbing, Heating and Air Pros means working with a team that is dedicated to your comfort and contentment. Our seasoned plumbers and skilled HVAC technicians are committed to providing first-rate services in Groveport. We have both BBB accreditation and an Angi Super Service Award. Our commitment to the happiness of our customers extends to providing free, no-obligation estimates and a five-star satisfaction guarantee.
We have more than 12,000 online reviews to let you know what previous customers have thought of our service. When you need help with your home plumbing, heating and cooling systems, please call us. We are always ready to take your call.
---
Apex Plumbing, Heating and Air Pros stands as your steadfast partner when it comes to heating, cooling and plumbing in Groveport. Contact us today to schedule an appointment or find out more about the wide range of services we offer.