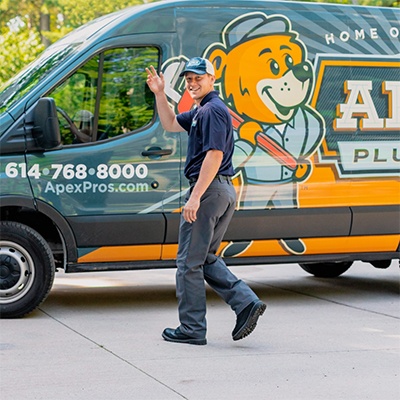 Are you seeking reliable home services, including heating, air conditioning, and plumbing, in Pataskala, OH? Look no further than Apex Plumbing, Heating, and Air Pros! Our dedicated team is here to meet your HVAC needs, ensuring your home's heating and cooling systems are operating smoothly and efficiently. Call on us when you need a plumber and we'll respond quickly to your request for help.
Expert Plumbing Services in Pataskala
When you need a plumber, Apex Plumbing, Heating, and Air Pros is your trusted partner. Our experienced plumbers are equipped to handle a wide range of issues, from minor faucet repairs to complex bathroom or kitchen installations. Whether you're dealing with a blocked garbage disposal, a clogged drain, or require whole-home repiping, we have the expertise to deliver effective solutions. Get in touch to discuss sump pump installation or maintenance or to request a repair. We are available 24/7 to help you deal with emergency situations.
We are also the local experts when it comes to water heater services. We can replace your old water heater with a highly efficient tankless model, or provide maintenance or repairs to restore your hot water supply. Water heater maintenance is the best way to extend the life span of your hot water system and ensure its efficiency stays high.
We offer a wide range of plumbing services, which include the following:
Drain cleaning
Pipe repair and replacement
Water heaters
Tankless water heaters
Toilet repair and replacement
Sump pumps
Expert HVAC Services in Pataskala
At Apex Plumbing, Heating, and Air Pros, we also offer comprehensive HVAC services to keep your indoor environment comfortable year-round. Our skilled technicians specialize in efficient heating and cooling solutions, as well as indoor air quality services. We can install devices that clean and purify the air in your home, helping you and your family to breathe a little easier.
Whether you need repairs, installations or routine maintenance, we're here to ensure your heating and cooling systems are running efficiently. No repair is too big or too small for us to take on. We can patch up your ductwork or change your filters.
Have you ever considered using a heat pump to heat and cool your home? These highly efficient devices use relatively little energy, compared to traditional furnaces. If you are interested in saving energy and therefore lowering your utility bills, give us a call today to find out if a heat pump is right for you.
Here are a few of the extensive range of HVAC services that we offer:
Furnace repair
Furnace replacement
Air conditioner repair
Air conditioner installation
HVAC maintenance
Indoor air quality
Don't be on the hunt any longer! Trust Apex Plumbing, Heating, and Air Pros with all your air conditioning, heating and plumbing services in Pataskala. We also offer a Care Plan Membership.
Your Trusted Heating and Cooling Service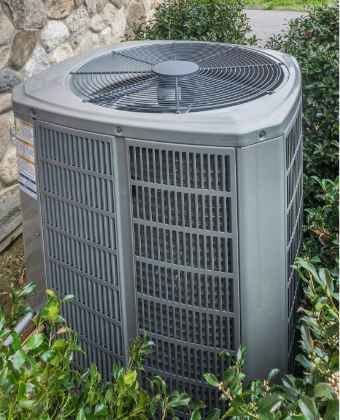 Choosing Apex Plumbing, Heating, and Air Pros means choosing a team dedicated to your satisfaction. Our experienced plumbers and technicians are committed to providing top-notch service for both plumbing and HVAC needs. With a reputation built on professionalism, reliability and quality workmanship, we've been serving the Pataskala community for many years.
We are BBB-accredited and the recipients of an Angi Super Service Award. We provide free, no-obligation estimates and have a five-star satisfaction guarantee. Why not take a look at some of the 12,000+ positive reviews we have already received? When you're ready to discuss your heating and cooling issue, we're ready to take your call.
---
No matter the complexity of the plumbing, heating or air conditioning issue, Apex Plumbing, Heating, and Air Pros is your dependable partner in Pataskala. Contact us today to schedule an appointment or to learn more about our services.