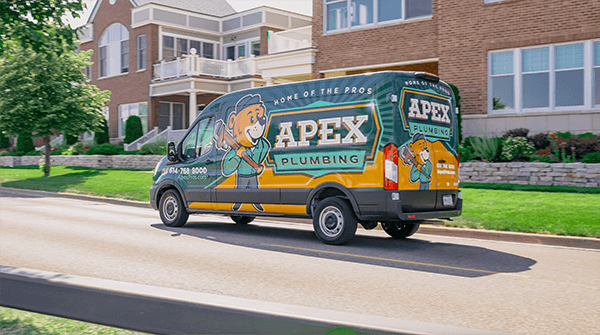 Apex Plumbing Pros provides leading plumbing services to loyal customers in Columbus, OH. Our expert plumbers are put through a strenuous interview process to assess quality and professionalism. They have a deep knowledge of all types of plumbing systems found in Franklin County. When searching for plumbing professionals, you should start with our residential plumbers. On every service call, capability and consideration are a given. When in need, call our 24-hour emergency plumbing service for immediate assistance.
Our residential plumbers work quickly and with great care to get all your plumbing needs taken care of. You can trust our BBB-accredited plumbing company, and we offer financing options for approved clients, as well as 5-star service on every call.
Efficient Columbus Plumbing Services
Do you have an issue with your plumbing? If that's the case, you can count on the residential plumbing professionals at Apex Plumbing Pros. For an immediate fix, whether it be a burst pipe, water heater repair, or other plumbing concerns, our response is swift and professional. When an appointment is made, we show up on time. As the top plumbing company in Columbus, we use the most modern equipment to complete the work.
Whether you have a large or small job, we will help you find the best solution for you and your home.
Our plumbing services include:
Water heater repair
Tankless water heaters
Gas leak detection
Gas Line repair and installation
Hydro jetting
Sewer video inspections
Trenchless pipe repair
Repiping
Kitchen plumbing
Bathroom remodeling
Toilet repair and installation
Backflow testing and repair
Septic tanks
Slab leak repair
Commercial plumbing
Water line repair and installation
Our customer testimonials show the regard our clients have for our residential plumbing services. Knowledgeable, friendly and transparent plumbing professionals make the process less stressful. Let us take the weight off your shoulders by getting the job done, cleaning up the worksite and guaranteeing our work!
Columbus' Preferred Residential Plumbers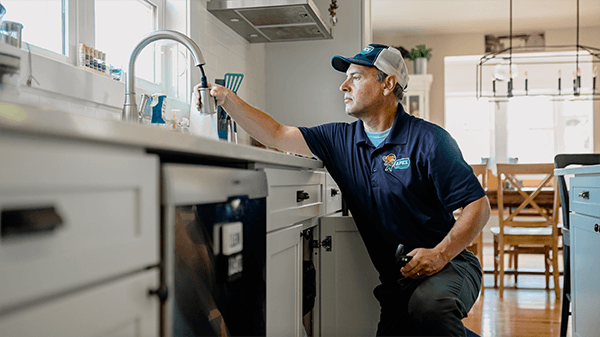 We are knowledgeable and keep up with the changes in the industry so that we can always offer the most effective plumbing services available. When you need experienced, qualified and licensed residential plumbing professionals, you know who to call. Apex Plumbing Pros delivers consistent workmanship and treats you with kindness and respect. Our plumbing services include the plumbing repairs such as leaks and drain clogs as well as installation of pipes and other components.
Don't be on the hunt any longer! Apex Plumbing Pros provides the efficient plumbing service you need in Columbus. We also offer care plan memberships with our VIP maintenance club.
---
No matter what your plumbing system throws at you, we are ready to get it running reliably again. Contact Apex Plumbing Pros. We are the home of the top pros in the city!