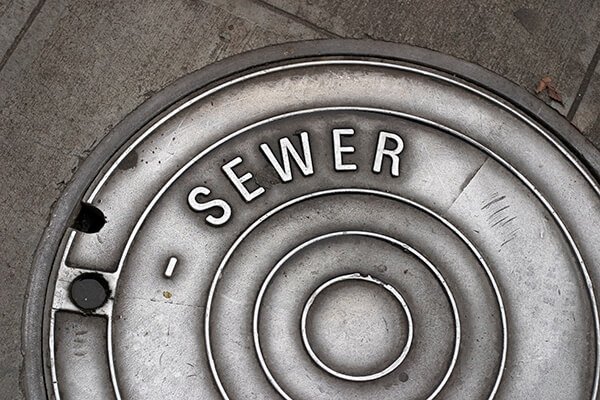 Professional sewer repair in Gahanna, OH, doesn't have to be a headache. At Apex Plumbing, Heating, and Air Pros, our team specializes in routine sewer service and is ready to tackle any plumbing problem you have.
Common Sewer Line Problems
Tree Roots:Tree roots naturally seek out water sources, so if you have even a small crack in the sewer pipe, tree roots can burrow in causing clogs and ruptures.
Shifting Soil: Sometimes the soil surrounding the pip shifts, causing pipes to crack, break, or become misaligned.
Clogs: If you're not mindful about what you put down your drains, it's easy for the pipe to back up.
Corrosion: Corrosion and deterioration are usually the result of the pipe aging. Sewer lines made with galvanized steel or clay are typically in bad shape today.
Leaking Joints: When seals between pipes break, water leaks out.
Trusted Sewer Repair in Gahanna
When you begin to notice an issue with your sewer, don't panic. While sewer problems can be alarming, we've got you covered with professional plumbing services in your area.
Don't let sewer issues get you down. Our team at Apex Plumbing, Heating, and Air Pros knows how stressful a sewer problem can be. Let our experienced plumbers restore your sewer system's ability to function optimally.
Signs You Need Sewer Line Repair ASAP
Backups & Blockages: If you have water backing up into the house, or clogs throughout your home's drains, it's a sign of trouble in the main sewer line.
Sewer Odor: Sewer odors around your property are definite signs that you have a crack or clog in the main line.
Slow Drains: Slow drains can mean that a blockage has formed and may eventually lead to a clog. If you have slow draining water, try fixing it with a drain snake. If all of your drains are emptying slowly, it's signals a bigger problem that requires the help of a professional.
Soggy Lawn: Soggy spots on your lawn mean that you likely have a leak in your main sewer line that's coming up from underneath.
Even if you're not experiencing an issue, it's a good idea to have your sewer system checked for potential problems on a routine basis. We use advanced video camera technology to safely evaluate and diagnose sewer issues.
Professional Sewer Service in Gahanna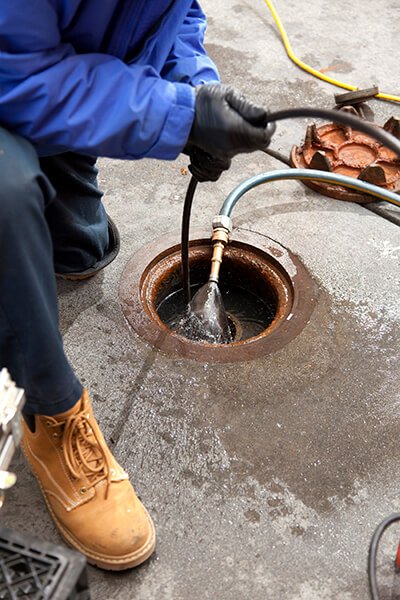 At Apex Plumbing, Heating, and Air Pros, our approach to any plumbing services starts by listening to your concerns and learning about your property. Our five-star guarantee sets us apart from the competition as we go above and beyond to make sure our customers are satisfied!
Customers throughout Gahanna choose Apex Plumbing, Heating, and Air Pros for reliable, professional plumbing services. In addition to our free, no-obligation estimates (minus the high-pressure sales tactics), we use the latest technology. Our powerful drain cameras quickly and accurately identify the source of a leak. We take every possible step to prevent the need for extensive digging.
Available to respond to any plumbing emergency, we're here when you need us. We stand by our work and offer an industry-leading guarantee on all services. To prevent the need for emergency repairs, we offer routine maintenance plans through our Care Plan Membership designed to save you time and money. If you're not happy, we'll do whatever it takes to make it right. We're so confident in our services, we know you'll want to continue relying on us for years to come.
Offering the most comprehensive sewer service in Gahanna, Apex Plumbing, Heating, and Air Pros is your trusted source for sewer repair. Contact us today to schedule an appointment!