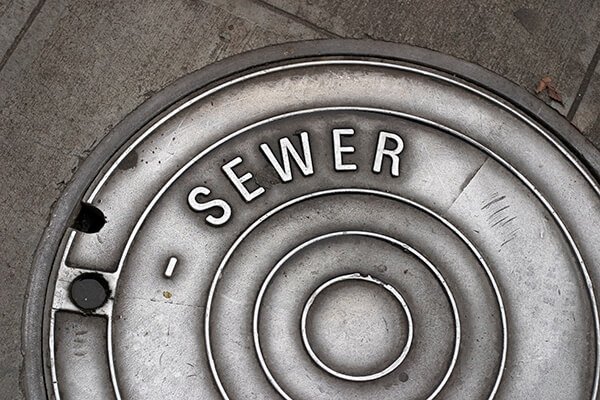 Are you looking for high-quality sewer repair in Westerville, OH? Apex Plumbing, Heating, and Air Pros provides comprehensive sewer service. We repair leaks, replace corroded sections of sewer lines, and remove clogs. You can get in touch with us at any time if you think there might be a problem with your sewer line. We will send one of our experienced plumbers to your home to take a look.
Common Sewer Line Problems
Tree Roots:Tree roots naturally seek out water sources, so if you have even a small crack in the sewer pipe, tree roots can burrow in causing clogs and ruptures.
Shifting Soil: Sometimes the soil surrounding the pip shifts, causing pipes to crack, break, or become misaligned.
Clogs: If you're not mindful about what you put down your drains, it's easy for the pipe to back up.
Corrosion: Corrosion and deterioration are usually the result of the pipe aging. Sewer lines made with galvanized steel or clay are typically in bad shape today.
Leaking Joints: When seals between pipes break, water leaks out.
Trusted Sewer Repair in Westerville
The sewer line is the part of your home's plumbing system that is responsible for taking wastewater away. Your home's drains connect to the sewer line, which means that a problem there can affect them all. If you notice that they are all draining very slowly, then it's a good idea to call a plumber soon. Ignoring sewer line issues can cause wastewater to back up in drains and start to smell.
People call on us for sewer repair in Westerville for many reasons. Some sewer lines are affected by tree roots growing into them, while others are blocked by flushed objects. Sometimes, a problem with a sewer line develops simply due to the age of the pipes. Over time, corrosion can affect clay or steel pipes. Joints can also start to leak when their seals deteriorate over time.
Signs You Need Sewer Line Repair ASAP
Backups & Blockages: If you have water backing up into the house, or clogs throughout your home's drains, it's a sign of trouble in the main sewer line.
Sewer Odor: Sewer odors around your property are definite signs that you have a crack or clog in the main line.
Slow Drains: Slow drains can mean that a blockage has formed and may eventually lead to a clog. If you have slow draining water, try fixing it with a drain snake. If all of your drains are emptying slowly, it's signals a bigger problem that requires the help of a professional.
Soggy Lawn: Soggy spots on your lawn mean that you likely have a leak in your main sewer line that's coming up from underneath.
All sewer repairs should be left to a qualified plumber. We can use modern tools and techniques to access your sewer line, find the problem, and fix it. We take great care to protect sections of pipe that are in good condition and can replace any that are badly corroded. You can rely on our plumbers to arrive on time and communicate openly with you.
Reliable Sewer Service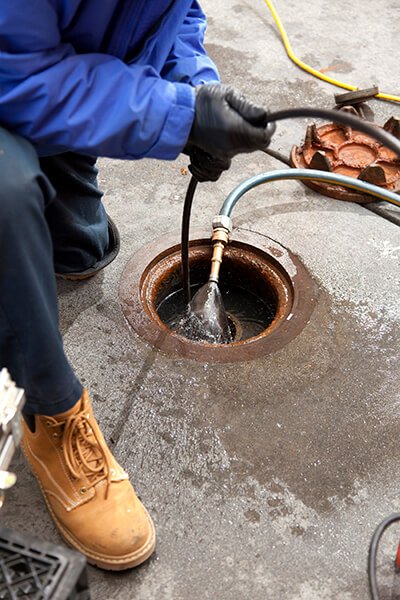 When you need a sewer service you can trust, Apex Plumbing, Heating, and Air Pros is the company to turn to. Our slogan is "home of the pros" because of our extensive expertise. We provide no-obligation, free estimates, along with a 100% satisfaction guarantee. For evidence of our excellent customer service, check out our thousands of positive reviews. Our plumbers are qualified, professional, and friendly, so what are you waiting for? Contact Apex Plumbing, Heating, and Air Pros today to put your sewer line issues behind you.
Are you looking for the best sewer repair in Westerville? Contact Apex Plumbing, Heating, and Air Pros today!