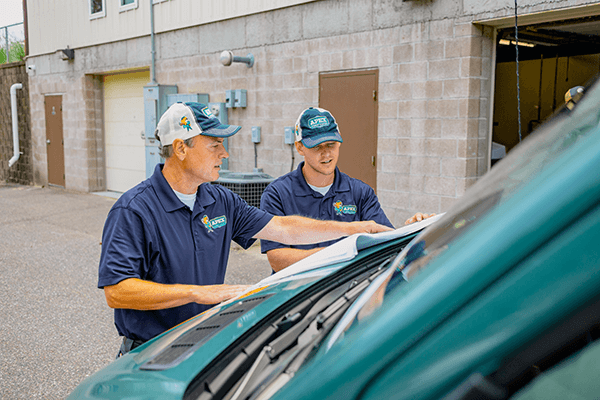 You'll usually know quite quickly when you have a sewer problem and you'll want to get it resolved before extensive damage can occur. Here at Apex Plumbing, Heating, and Air Pros, we're here to help. Our sewer services in Columbus, OH are available 24/7 so whether you experience a blockage or leak during the night or in the morning, our plumbers will get to you quickly. We've been serving the area for years with plumbing and sewer services you can rely on. Whether you have a clogged drain, burst pipe or an odor coming from your drainage system, we'll get the problem resolved in no time.
The Only Sewer Company to Call in Columbus
A problem with your home's sewer line can be difficult to locate, especially if it's further along the system. However, it's critical that the problem be found as quickly as possible so that damage is kept to a minimum. That's why we've invested in state-of-the-art sewer camera inspection equipment. Our high-definition cameras will show us what is happening in your pipes quickly so that we can find the right remedy. No matter how bad the clog or leak, we'll get your sewer line clean and clear so that you can get back to your day.
Call us the moment you think you have a problem. Apex Plumbing, Heating, and Air Pros is a leading sewer company in Columbus and we are proud of the reputation we have built for dependable and professional service. Take a look at our 5-star reviews to see what our customers have to say. Whether you need emergency sewer services or a routine inspection to ensure everything is running as it should, we're the team to call.
A sewer line problem can occur out of the blue or can sometimes build up over time. Here are some of the common signs to look out for:
Foul odors coming from your drains, sinks, or toilet
Water pooling around your drains
Slow drains
A sudden unexplained rise in your water bills
No matter what the issue or where you are in Columbus, our team of friendly and professional plumbers will get to you fast to resolve the issue. We've invested in state-of-the-art equipment that will identify the problem and get it cleared fast. We'll leave you with a sewer line that runs as it should and which causes you no more problems.
Call Us Now For Dependable Sewer Services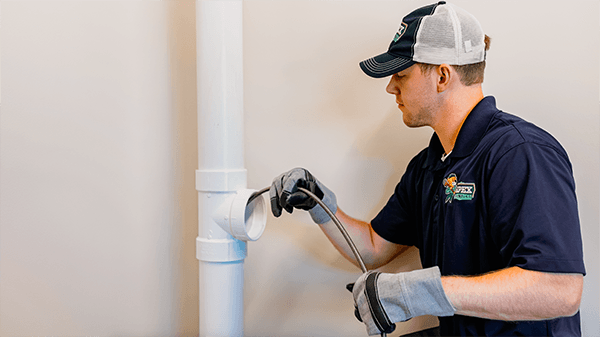 If you are in the process of buying a new home, a sewer line inspection can make a lot of sense. With our camera equipment, we can locate and remedy any potential problems in the line, saving you money in the future. It's just one of the ways our sewer services are helping residents and business owners in Columbus.
When you need sewer services day or night, Apex Plumbing, Heating, and Air Pros is the sewer company to call. Speak to our team today to arrange emergency repairs or routine inspections!