As a market-leading company, we at Apex Plumbing, Heating, and Air Pros are proud to specialize in sump pump installation and repair in Upper Arlington, OH. Whether your current device is malfunctioning and you're in need of sump pump repair or you're moving into a new property for the first time and looking to have one installed, we'll be able to get the job done for you. A sump pump is a relatively minor addition to your home but can save you thousands of dollars in the long run.

Don't delay getting yours — call Apex Plumbing, Heating, and Air Pros today!
Quick and Reliable Sump Pump Installation in Upper Arlington
Sump pumps are a great way to prevent flooding in your home, thus giving you greater peace of mind during natural disasters. Not only that, but they can protect your basement from the more mundane effects of excessive moisture: peeling wall paint, growing mold, and corrosion on household appliances. As they help control the moisture levels in the air, sump pumps are also great at maintaining excellent humidity levels throughout the home. Sump pumps are incredibly useful additions to most homes — that's why many homeowners' insurance agents require them in order to insure against some kinds of flooding damage. If you've ever had issues with flooding, or you live in an area with a volatile climate, a sump pump installation can be a great option for your home.
It's essential that you get a sump pump repair or replacement at the first sign of trouble in order to avoid the risk of flooding. Please get in touch with us as soon as possible if you notice your sump pump is.
Sump pump warning signs:
Making unexplained loud noises
Randomly turning on and off
Won't turn on or won't turn off
Older than 10 years
Trusted Sump Pump Repair in Upper Arlington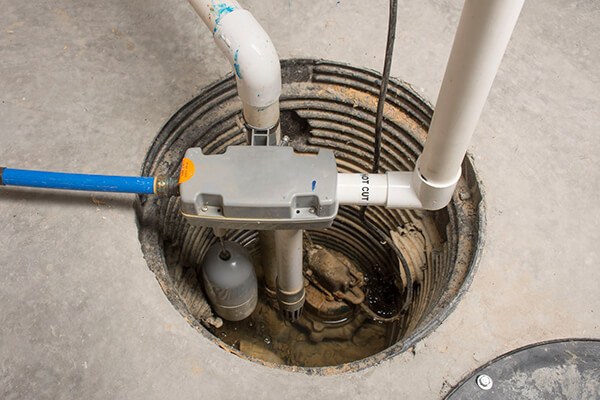 We at Apex Plumbing, Heating, and Air Pros are proud to be market-leading plumbers in Upper Arlington. We take great care to ensure our customers are satisfied and feel comfortable trusting us with all of their plumbing needs. We believe in using our extensive knowledge of our field entirely to the benefit of our clients so we carefully inform them of all of their options and thoroughly explain our service recommendations. We prioritize building long-term relationships with customers, which is why we've received countless positive feedback all over online platforms as well as in person.
Please don't hesitate to contact us at Apex Plumbing, Heating, and Air Pros for a free consultation or to book a sump pump installation in Upper Arlington.