For homeowners looking for help with sump pump repair and installation in Westerville, OH, the team at Apex Plumbing, Heating, and Air Pros offers all the expertise and skills you need in one place. We know how important your sump pump is when flooding is a real risk. That's why we'll aim to get to you as quickly as we can to remedy any sump pump situation you find yourself in. Our services are available 24/7 and we'll always aim to get to you fast.

Whether you've noticed your sump pump is damaged or it's not pumping away water as it should, our experts will diagnose and remedy the problem. We can also assist you with sump pump installation, so give us a call if this is a service that we can assist you with. Over the years, we've helped many homeowners to protect their homes from flooding.
Westerville's Experts in Sump Pump Repair
Moisture issues in the basement are very common. If not dealt with and prevented, this damp environment can allow mold and mildew to grow and thrive. Once this problem takes hold, it can be a challenge to remedy. Keep your basement dry and free from problems with sump pump repair in Westerville. We can take care of any sump pump problem you find yourself landed with.
During those heavy rains that hit our area from time to time, you can be sure that your basement will be protected. Thinking about the installation of a sump pump? We can arrange a sump pump installation when you're ready and will visit your home to carry out a survey so that we can determine the best pump to suit your needs and the best place to install it.
Sump pumps offer many advantages, including:
Prevent flooding from rainwater
Keeps basement humidity low
Protects against sewer backups
Improves indoor air quality
Trustworthy Sump Pump Installation in Westerville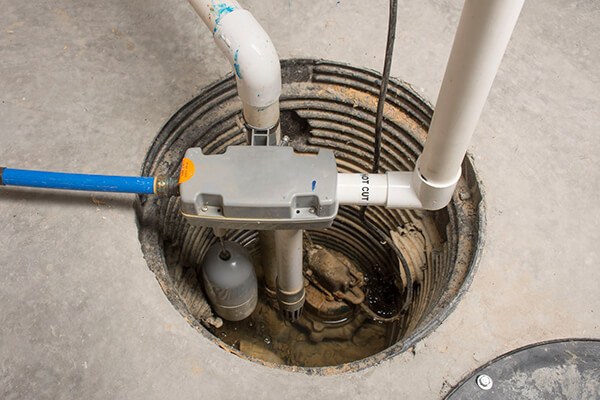 When it comes to defending your home against heavy rains and flooding, a sump pump is one of the best systems to choose for your property. By arranging sump pump installation today, you can prevent flooding, high humidity, musty-smelling air, wood rot, mold and mildew, the entrance of pests, and electrical problems. We'd love to tell you more about our systems and the high level of protection they have to offer your home. We've been offering our sump pump services throughout the area for years and offer our customers a 5-star satisfaction guarantee.
For dependable sump pump repair and installation in Westerville, call our team here at Apex Plumbing, Heating, and Air Pros! Our systems are your first line of defense against flooding.