If you're looking for sump pump services in Gahanna, OH, Apex Plumbing, Heating, and Air Pros is here to help. We offer sump pump repair, installation and maintenance to help homeowners keep their basements dry throughout the year. Our professional plumbers can extend the life of your existing sump pump or fit a pump in your newly renovated basement.

Professional Sump Pump Repair in Gahanna
Sump pumps come in several forms, each one designed for a slightly different environment. The traditional design is a submerged pump, which has the bonus of not taking up much space in your basement and does not easily get clogged by debris. However, this type of pump tends to wear out relatively quickly. Pedestal pumps are elevated, which means they take up more space, but they also have a longer service life. Some homeowners have battery-operated backup pumps for emergencies or rely on water pumps that use the changes in water pressure to remove water from their basements.
On average, a sump pump should last around ten years before it needs to be replaced. If your pump is not performing well or shows signs of failure, talking to a sump pump repair professional should be your first step. Many common issues with your sump pump are fixable, and proactive repairs could help you avoid potentially costly replacements in the near future while giving you peace of mind your basement will be protected in the event of extreme weather.
Your sump pump may need repair if you're experiencing:
Pedestal pump has become clogged or blocked
Pump is cutting out or won't start
Pump is constantly cycling
Basement is constantly damp and your existing pump isn't able to keep up with water ingress
Emergency Sump Pump Services in Gahanna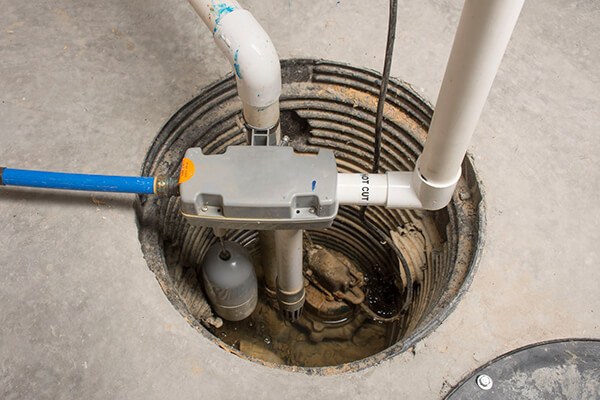 At Apex Plumbing, Heating, and Air Pros we have many years of experience when it comes to sump pump repair, maintenance and installation. We are committed to delivering professional and cost-effective service, something we demonstrate with our five-star satisfaction guarantee. From emergency repairs to seasonal servicing visits, our team is here to help you prepare for the wettest months of the year.
If you need sump pump repair or are renovating your property and would like a new sump pump installed, call Apex Plumbing, Heating, and Air Pros today to see why so many families choose us for their sump pump services in Gahanna.