If you have ever had a flooded basement, you know how important sump pumps in Lancaster, OH, can be. A sump pump protects your home from water damage by removing excess moisture and water. It is situated at the lowest point of your home in or above a sump pit or basin. When it rains or snows, the ground becomes saturated with water.
The excess water starts filling the sump basin. When it reaches a certain level, it activates the pump, which starts draining the water. A sump pump is an essential equipment in low-lying homes and flood-prone areas. It can also be installed in crawl spaces and backyards.

Protecting your home with a sump pump installation can have several benefits. It prevents your home and basement from flooding. Flood water not only damages all your belongings but also affects the structure of your home. The damp and moist environment will cause mold and mildew growth.
Sump pumps also prevent flooding from broken or burst pipes. Most basements contain appliances like water heaters, washing machines, and dryers. Should their water supply lines burst, the pump will remove the water before it can cause any damage.
The Best Sump Pumps in Lancaster
A sump pump can be a lifesaver in many ways. Before you get your own, consider a few things. A sump pump can be either a submersible or a pedestal pump. A submersible pump sits inside the sump basin, while a pedestal is above it.
A pedestal pump takes less space but may make more noise. You also need to check the size of the pump. It will determine how much water the pump can remove in a certain amount of time. You should also consider the material and the type of switch.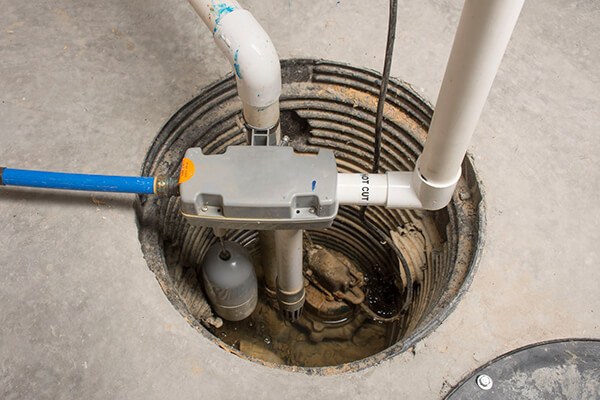 Some homeowners install a secondary or backup pump should the main pump fail. A second pump can provide extra protection, especially if your basement is also a living space. A battery backup will ensure the pump runs even when the power is out. Always make sure you hire a licensed plumber to install a sump pump.
Over time, you may experience a few problems with your sump pump. A pump may fail to come on or turn off. Sometimes it burns out because it is too small. Be sure to check the pump regularly and that it is working correctly. If you find anything unusual, promptly address the problem to ensure the pump doesn't fail when needed.
Some of the issues that may require sump pump repair include:
Pump does not turn on
It runs constantly
Goes on and off frequently
Runs when there is no water
It is easily overwhelmed
Lines and switch are clogged
You hear loud noises
Reliable Sump Pump Installation
If your home has water issues, you should get a sump pump. It can save you money, stress, and your home. Water damage restoration and cleanup can be expensive, not to mention all the belongings you may lose. Protect your home and finances by getting a sump pump installation from Apex Plumbing, Heating, and Air Pros.
We will help you find a sump pump that will provide the most security. Whether you need battery backup or secondary pumps, our plumbers will install a system that perfectly suits your needs. Should your pump fail, you can count on us to restore it.
Apex Plumbing, Heating, and Air Pros is your trusted all-around plumber. Call us today for the best sump pumps in Lancaster.