Are you interested in tankless water heater installation in Grove City, OH? This type of water heater provides on-demand hot water and is highly reliable and efficient. Apex Plumbing, Heating, and Air Pros carries out installations of tankless water heaters, drawing on our many years of experience to deliver a first-rate service. We also provide a tankless water heater repair service in case your hot water system breaks down. Whatever your needs, please get in touch with our team today and we will help you out.
Expert Tankless Water Heater Installation
The traditional tanked style of water heater uses energy every day to heat a sizable tank of water. That water needs to be kept warm all day long so that it is ready to use. This process requires a lot of energy being used and wasted. The water heater continuously consumes energy whether or not you actually use the hot water, leading to high energy bills.

A tankless water heater only heats water when it is needed. This type of water heater heats water as it circulates through the system, rather than maintaining temperature in a tank. Tankless water heaters are compact, frequently no larger than a briefcase in size. Therefore, they are a great choice in smaller homes. These are just a few of the factors that contribute to the increased demand for tankless water heater installation in Grove City.
Why should you choose a tankless heater?
Significantly reduced energy consumption
On-demand hot water
Typically long system lifespan
Very little maintenance required
Very small in size
Our plumbers also handle tankless water heater repairs. Tankless hot water systems are often very reliable, as there is no water tank to spring a leak or suffer corrosion. If your water heater does let you down, simply call us. We can quickly identify the issue and fix it for you. Our plumbers are all highly experienced and equipped with the right tools and parts for many types of repair.
Rapid Tankless Water Heater Repair in Grove City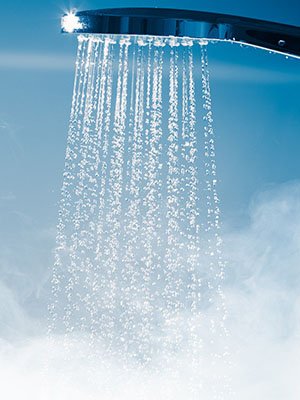 At Apex Plumbing, Heating, and Air Pros, we provide a rapid and responsive tankless water heater repair service. We have BBB accreditation and are Top Rated by HomeAdvisor. Get in touch with Apex Plumbing, Heating, and Air Pros any time you need an experienced plumber. Whether you need an urgent water heater repair or to discuss installation, we are ready to take your call!
Do you need more information about tankless water heater installation and repair in Grove City? Please call Apex Plumbing, Heating, and Air Pros today to speak to an experienced member of our team.