For all tankless water heater installation in Upper Arlington, OH, Apex Plumbing, Heating, and Air Pros is the source local residents trust. We can complete your installation, whether you are replacing an existing tankless system or making the switch from a traditional storage tank water heater. Our team is equipped to handle the ongoing tankless water heater service and maintenance as well. Here's what you need to know about this unique style of water heater.
Expert Tankless Water Heater Installation Services
Unlike traditional water heaters, which heat water in a large storage tank until you need it, tankless water heaters only heat water on an on-demand basis. Practically speaking, this means that your system will only use energy to heat water when you are actually using it instead of wasting energy keeping water hot at all times. This makes on-demand water heaters much more energy-efficient, which can make a big impact on your gas or electric bills, depending on which power your system uses.

If you are considering making the switch to on-demand water heating, our team will be happy to provide you with a free consultation to discuss the process in greater detail. We'll evaluate your home and lifestyle so we can let you know whether a tankless water heater may be right for your needs. We'll also walk you through your various options to help find equipment that fits in your budget.
Once the installation is complete, we can help with ongoing tankless water heater service and maintenance as well. For the most part, on-demand water heaters operate with minimal maintenance, but that doesn't mean that they don't still need occasional repairs.
Some common signs that your system is in need of service include:
Reduced water quality
Metallic taste or odor to water
Banging, knocking or other unusual noises
Alert messages on unit
Lack of hot water when required
If you notice these or any other unusual occurrences with your water heater, get in touch with our team immediately. When caught quickly, minor issues are much easier to fix, reducing the likelihood that they will lead to larger problems.
Upper Arlington's Premier Tankless Water Heater Service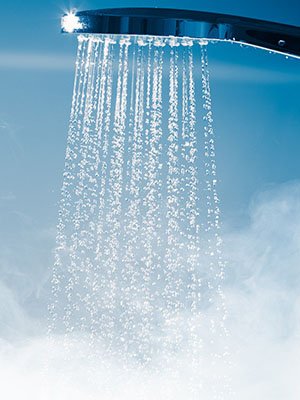 They don't call us the "Home of the Pros" for nothing. All of our technicians are highly trained to provide you with the best possible service throughout the life of your water heater. We take great pride in what we do and offer a five-star satisfaction guarantee. We want you to be completely happy with the results, and if for any reason you aren't, we'll do whatever it takes to make it right.
To learn more about tankless water heater installation in Upper Arlington, call Apex Plumbing, Heating, and Air Pros today. We're always happy to help with whatever you need.