Tankless water heaters in Dublin, OH are becoming increasingly popular. By producing hot water on demand, these water heaters can fit conveniently into your lifestyle. At Apex Plumbing, Heating, and Air Pros, we're highly experienced with tankless water heater replacement and installation. Please get in touch with our team today to discuss your hot water needs so we can help you find a suitable model.
Efficient Tankless Water Heaters in Dublin
Traditional water heaters include a tank that stores heated water until it is needed. To keep the water hot, the water heater must keep using energy. As a result, energy bills can be very high.

A tankless water heater, in contrast, heats water in response to demand. When you turn on a tap, causing water to pass through the appliance, the water heater heats it up. Tankless water heaters are smaller than systems that include a tank. Therefore, they are a great choice if you live in a smaller home. Tankless water heaters are becoming very popular in Dublin for these reasons.
What are the benefits of a tankless water heater?
Lower energy usage
Hot water whenever you need it
Longer system lifespan
Never run out of hot water
Easy maintenance
Compact
If your water heater is very old, then now is a great time to consider replacing it. If you select a tankless system for your next water heater, you could save money. We carry highly efficient tankless systems that also offer great reliability and durability. Get in touch today to discuss your home's hot water needs. We will work with you to find the ideal tankless water heater for your home.
Trusted Tankless Water Heater Replacement in Dublin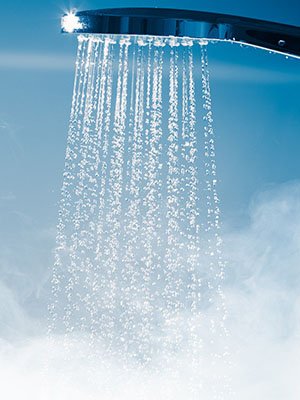 At Apex Plumbing, Heating, and Air Pros, we carry out tankless water heater replacement, installation, and repairs. Get in touch to find out about the high-quality brands of water heater that we carry. Our professional plumbers are expertly trained in installation. We provide a 5-star satisfaction guarantee on every job. Contact Apex Plumbing, Heating, and Air Pros today for a free, no obligation estimate. We're the recipients of an Angi 2021 Super Service Award, HomeAdvisor Top Rated, and are BBB accredited. When you need a plumbing service you can trust, look no further than us: we're the Home of the Pros!
Would you like more information about tankless water heaters in Dublin? Please give us a call at Apex Plumbing, Heating, and Air Pros today.