Tankless water heaters in Gahanna, OH are becoming an ever more popular option. These water heaters are convenient since they can provide hot water on demand. At Apex Plumbing, Heating, and Air Pros, we have extensive expertise in the installation and replacement of water heaters. We also perform repairs for hot water systems. To discuss your hot water requirements and find out more about tankless water heater installation, please contact our plumbers right away.
Reliable Tankless Water Heaters in Gahanna
In conventional water heaters, heated water is kept in a tank until it is required. The water heater must continue to use electricity in order to keep the water hot. Energy bills may be exceedingly high as a result.

In contrast, a tankless water heater heats water as it is needed. The water heater heats the water when you turn on a faucet and it flows through the appliance. Tankless systems are more compact than tank-based systems. They are therefore an excellent option if you have a small house. Due to these factors, tankless water heaters in Gahanna are quickly gaining popularity.
What advantages can a tankless water heater offer?
Lower energy consumption
Hot water available at any time
Longer system life expectancy
Never run out of hot water
Simple to maintain
Compact
Now is a perfect time to think about replacing your water heater if yours is more than 10 years old. If you select a tankless system for your next water heater, you could save money. We offer tankless systems that are incredibly efficient, dependable, and durable. To discuss your home's hot water requirements, contact us right away. We will consider all factors to suggest the best tankless water heater for your home.
Professional Tankless Water Heater Installation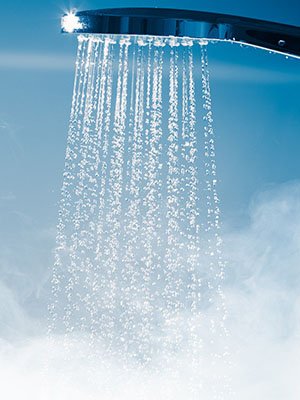 We perform tankless water heater installation, replacement, and repairs at Apex Plumbing, Heating, and Air Pros. Get in touch with us to learn more about the premium water heater brands we can install. Our licensed plumbers have received extensive installation training. On each job, we offer a five-star satisfaction guarantee. Get a free quote from Apex Plumbing, Heating, and Air Pros right away, with no commitment. We are BBB accredited, have a top rating on HomeAdvisor, and won the Angi 2021 Super Service Award. We are the Home of the Pros, so if you need a plumbing service you can rely on, please call!
Would you like additional details on tankless water heaters in Gahanna? Please contact Apex Plumbing, Heating, and Air Pros right away to speak to a member of our knowledgeable team.