Is your home's water filter still keeping your water tasting great and not leaving residue? If you suspect it's time for a water filter replacement in Upper Arlington, OH, it's time to give Apex Plumbing, Heating, and Air Pros a call.
Our water filter service is among the best, along with the rest of our skilled plumbing assistance. We're ready to perform when it's convenient for you and restore your water quality.
Water Filter Replacement You Can Trust in Upper Arlington
Having great water quality in your home is simple, mostly consisting of periodic water filter replacement and water filter service checks. You can keep turning Upper Arlington public or well water into the right water for your family, letting you avoid carrying cases of bottled water home and dealing with sink and tub stains, dingy laundry, and unsatisfying showers due to our local hard water.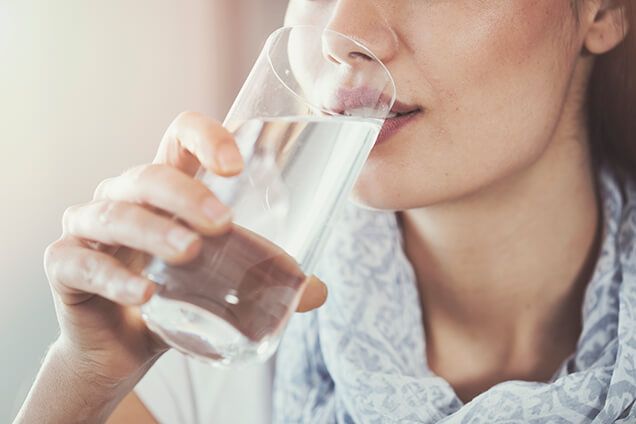 How does water filtration change your life? Here are a few ways:
Tastier drinks and recipes
Showering feels cleaner and laundry washes better
Descaling the coffee maker isn't part of your daily routine
Pipes and appliances last longer without hard water buildup and corrosion
Your sinks and tubs don't stain from hard water anymore
Keeping your water filter replacement up to date helps keep your home's plumbing protected from hard water problems including corrosion and mineral deposits which can degrade pipes and cause small leaks from corrosion. Rather than spend the time and money chasing leaks, it's usually better to repipe at that point. We'll give you a more precise quote for your home with details if you'd like.
Expert Water Filter Services
Customers can often tell when they're dealing with one of our plumbers from Apex Plumbing, Heating, and Air Pros because they bring our company culture of positive, professional engagement with them. We support our team with ongoing training, a top team back at the office, and well-stocked vehicles that make it easier for them to take care of your plumbing needs efficiently. When you call us for water filter replacement and other Apex Plumbing, Heating, and Air Pros water filter services, you'll get to know a different type of company, and we hope you'll enjoy working with us now and in the future. We always do the job right the first time around.
Is it time for water filter replacement in your Upper Arlington home? Give our water filter service experts a call today!