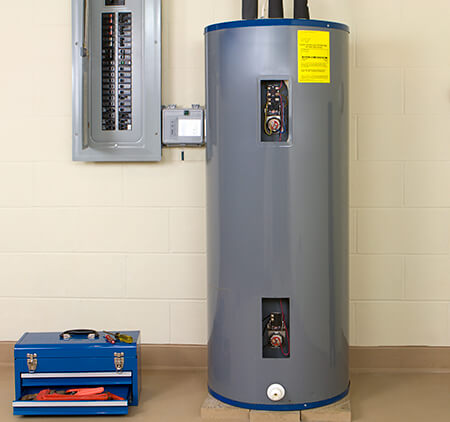 When you need water heater installation in Gahanna, OH, Apex Plumbing, Heating, and Air Pros is the company you need to call. We can help you find a new water heater that not only frees you from the burden of repeatedly repairing your old hot water system, but also delivers better performance and higher energy efficiency. Very old water heaters often struggle to meet the hot water needs of a modern family, which is often due to maintenance issues such as a build-up of sediment or even rust inside the tank. Installing a new water heater before these issues progress to the point where your water heater starts to leak or break down is a smart move.
Experienced Water Heater Replacement in Gahanna
If your water heater provides an insufficient amount of hot water, leaks, makes a loud noise, or is more than 10 years old, then you should consider replacing it with a new one. Water heater installation might seem like an annoying expense, but in fact it could save you money in the long run, as a new water heater is likely to have much better energy efficiency than one that is very old. To find out what models are suitable for your Gahanna home, why not reach out to us today?
The following signs all indicate that you might soon need to replace your water heater:
Leaking water tank
Hot water runs out too soon
Banging or other strange noises
Water looks rusty
Water heater installed over 10 years ago
Finding the most suitable water heater for a home requires professional expertise. We draw on our experience to recommend a water heater that is likely to meet the needs of your household. We carry both tankless water heaters and models that include a water storage tank, so we are sure to have a hot water system that is the perfect fit for you.
Dents in your water heater? Call Apex Plumbing, Heating, and Air Pros to help you determine how they may be impacting the functionality of your system and how to fix it.
The Best New Water Heater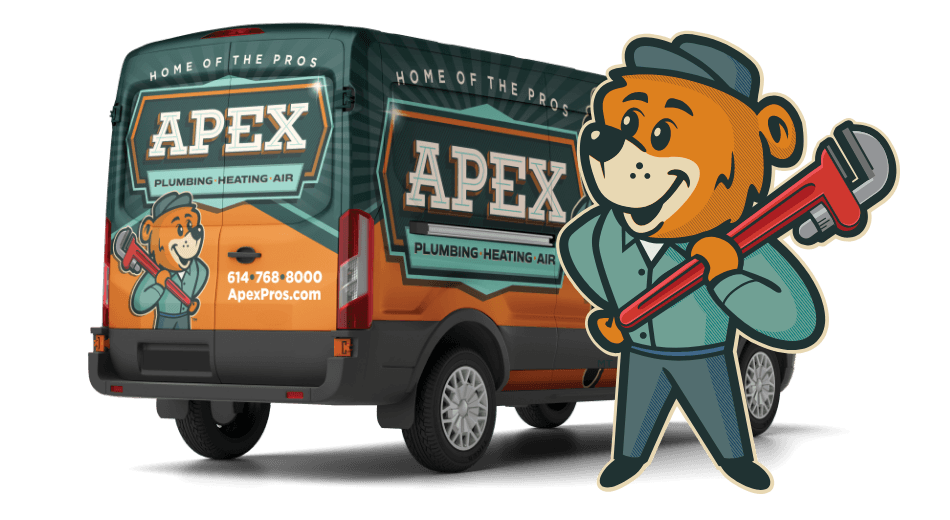 The water heater installation service provided by Apex Plumbing, Heating, and Air Pros is highly rated. We have a strong track record of delivering satisfaction to customers. In fact, we are so confident in our ability to deliver that we provide a 5-star guarantee: if you are not happy with your new water heater, we will work tirelessly to resolve your problem. Get in touch with Apex Plumbing, Heating, and Air Pros to discuss your water heating needs and soon one of our skilled plumbers will fit your home with a reliable and efficient water heater.
Are you looking for the best water heater installation service in Gahanna? Please call our friendly and helpful team today!