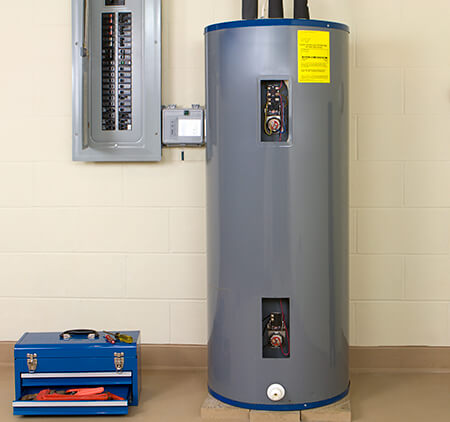 When you are in need of water heater installation in Grove City, OH, you should always contact a professional. Regardless of whether your new system is simple or complex, working with a water heater replacement specialist helps ensure the job is done to the highest possible quality and lasts for as long as possible. If you do not work with licensed and insured professionals, you run the risk of causing long-term damage to your home. It is important to pay attention to the performance of your water heater, as over time it will eventually deteriorate and not operate as effectively as it once did. When this happens, it is time to book a water heater replacement service.
Choosing the best water heater installation company in Grove City helps you minimize the downtime of your water heater and keep your home comfortable. Contact us at Apex Plumbing, Heating, and Air Pros!
Trusted Water Heater Installation in Grove City
At some point, you will need a water heater replacement. No matter how much money you or the previous owner spent installing a new system, a day will come where it no longer works as well as it used to and repairing it will outweigh the cost of a new water heater. There are many telltale signs your water heater is no longer up to the task of keeping your home's water supply at a reasonable temperature.
The top reasons your water heater needs to be replaced:

It is old and outdated
Not heating well or higher utility bills
Noises or leaks coming from your system
Loud or unusual noises
Any combination of these signs could mean you are in need of a professional. The expert plumbers at Apex Plumbing, Heating, and Air Pros can provide the people of Grove City with the best water heater replacement and installation services available.
Grove City's Water Heater Replacement Specialists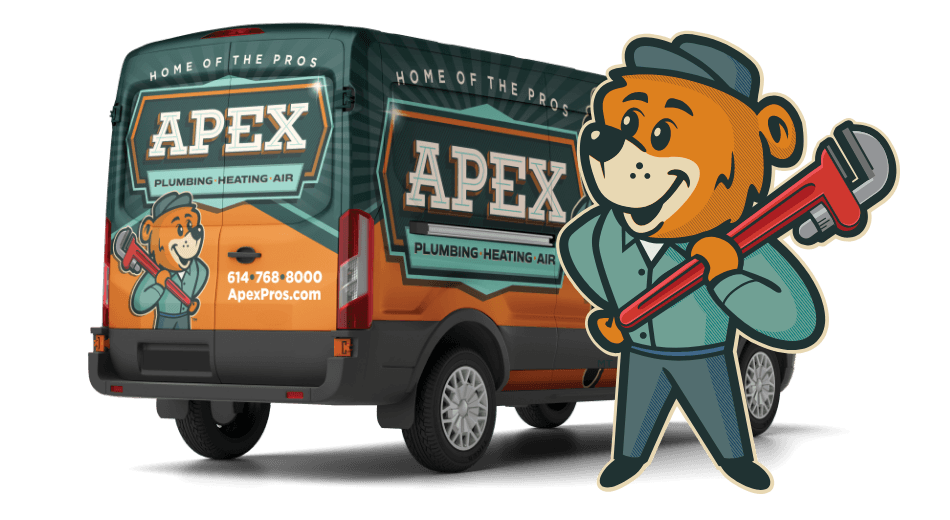 For many years, the team at Apex Plumbing, Heating, and Air Pros have provided nothing but the best water heater installations and replacements for the people of Grove City. With a team of highly skilled, licensed, and experienced professionals available all year round to replace your faulty water heater, we are the only plumbers you need in Grove City. We pride ourselves on our ability to deliver five-star customer satisfaction and are eager to add you to our huge list of happy customers.
Our team has many years of combined experience working on all kinds of water heater systems in all kinds of homes. If you are in need of reputable water heater replacement and installation in Grove City, contact Apex Plumbing, Heating, and Air Pros today!