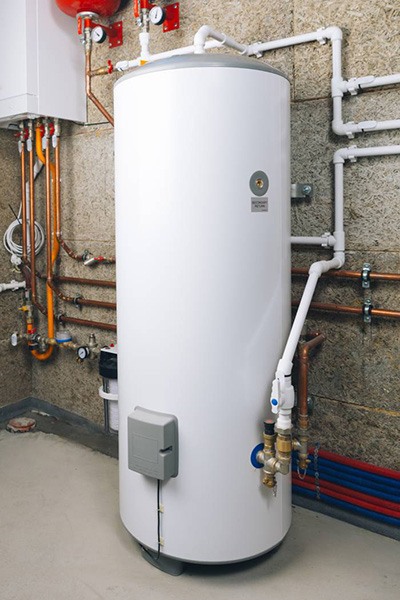 At Apex Plumbing, Heating, and Air Pros, we provide the most efficient water heater repair in Columbus, OH. We are experienced in diagnosing and fixing all types of water heater issues, from small to serious faults. Once we inspect the issue and determine the course of action, you can count on us to execute a safe and reliable water heater service whether you have a gas or electric water heater.
Water Heater Repair in Columbus
A hot shower is something we often take for granted until something goes wrong with your water heater. They can give trouble for a number of reasons – from small leakages to damaged components. With temperatures plummeting in winter, hot water is an essential need for every home, which is why getting your water heater repaired, is so crucial.
A damaged water heater may also have to work harder to provide warm water to your home, which can push up your energy bills. Getting your water heater repaired not only ensures that it runs at maximum efficiency, but it can also keep your running costs down.
We are proud to be regarded as one of the most trusted water heater repair businesses in Columbus, bolstered by our reputation for providing honest and reliable service at industry competitive prices. We arrive at your doorstep quickly and can diagnose all types of issues without any delay, ensuring the problem is fixed as soon as possible.
Our plumbers will always perform a thorough inspection of the water tank, so we can pinpoint the exact source of the problem. Where necessary, we may even recommend replacement with a newer, more efficient water heater model to prevent any major issues (and energy bills) down the track.
Some of the water heater repair services we provide include:
Thermostat repair and replacement
Leak repair
Pipe fixes
Pressure relief valve repair
Part replacement or repair
Repairing or replacing damaged gaskets
Tightening heating element bolts
Leaking water tank repairs
Why Choose Us for your Columbus Home?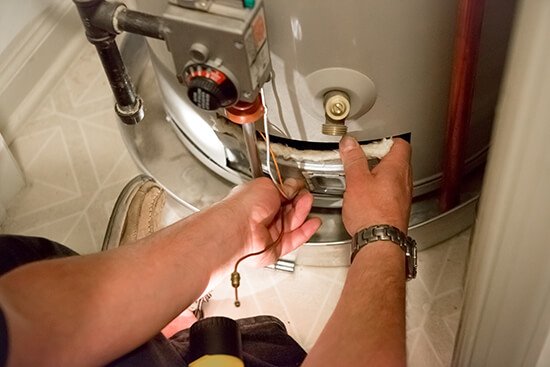 The experts at Apex Plumbing, Heating, and Air Pros are skilled and trained to handle all your water heater repair in Columbus. Regardless of your water heater brand, we are able to quickly diagnose and fix the issue to restore its full functionality with minimal inconvenience to you and your family. We are trusted for our exceptional services, quick turnaround times and competitive pricing.
We also repair water heaters in:
If you're looking for a reliable and trusted water heater service in Columbus that can diagnose and repair any issue efficiently, contact our expert team at Apex Plumbing, Heating, and Air Pros today.